GOA, TFA Host Constitutional Carry Lobby Day in Nashville March 10th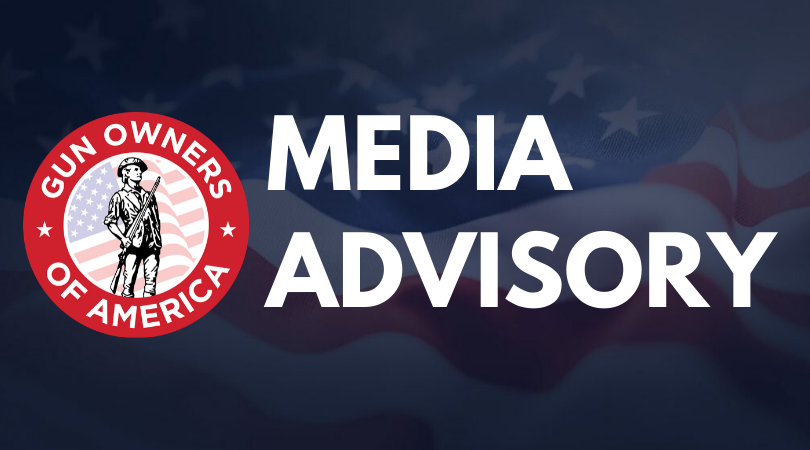 Media Contact: Jordan Stein
March 2, 2020
For immediate release
GOA, TFA Host Constitutional Carry Lobby Day in Nashville March 10th
Nashville, TN — Gun Owners of America (GOA) and the Tennessee Firearms Association (TFA) will host a Lobby Day in Nashville on March 10th to push for Constitutional Carry legislation. GOA and TFA will also advocate for pro-gun measures such as eliminating fees for carry permits and campus carry.
Speeches will be held in the Supreme Courtroom at 9 a.m. with lobbying beginning at 10 a.m. Second Amendment supporters who wish to attend are encouraged to RSVP here.
What: Constitutional Carry Lobby Day
When: March 10th, 9 a.m.-2 .p.m.
Where: 600 Dr. M.L.K. Jr Blvd, Nashville, TN 37243
Who: Speeches given by Antonia Okafor and Dick Heller of GOA, John Harris of TFA
"Currently, Tennesseans must ask the government for permission before carrying a handgun for self-defense," said Matthew Patterson, Director of State and Local Affairs for GOA. "No other Constitutionally-protected right is regulated to this degree, and that's why Constitutional Carry is so important. It restores the right to self-defense, free of government overreach."
"Lobby Day is an important opportunity for Tennessee gun owners to personally engage with their legislators and make a difference for this legislation," Patterson continued. "GOA is also proud to partner with our friends at the TFA in hosting this event, and we look forward to working with them in activating gun owners and pushing Constitutional Carry this session."
Gun Owners of America is a nonprofit, grassroots lobbying organization dedicated to protecting the right to keep and bear arms without compromise. GOA represents over two million members and activists. For more information, visit GOA's Press Center.
— GOA —