NH: Two Gun Confiscation Bills headed to Governor Sununu — Urge him to VETO!!
In our last update, we told you that HB 687, which passed the House on a straight party line vote, was headed to the Senate.  On June 24, 2020, the Senate Judiciary Committee voted HB 687 "ought to pass;" and on June 29, 2020, the full Senate voted HB 687 "ought to pass."  Like the votes in the House of Representatives, these were both straight party line votes.
Now is the time to contact Governor Sununu and to urge him to veto HB 687, which is a no Due Process gun confiscation bill.
HB 687 will allow an angry relative or former boyfriend/girlfriend, a disgruntled neighbor, or pretty much anyone else to petition a court, in an ex parte hearing,  and to strip you of your Second Amendment rights with nothing but a list of unsubstantiated allegations.  HB 687 is written to allow an extremely low burden of proof or almost no proof at all.
HB 687 specifically allows "telephonic hearings" without the accused present. And the accused — or "respondent" as HB 687 refers to the gun owner — will only learn that he/she is subject to such an order when the police arrive to confiscate their lawfully-owned guns.
This is exactly what happened to Gary Willis of Ferndale, Maryland, and he was shot and killed by police during the execution of the gun confiscation order.  We need to push back hard, and GOA has made it easy for you.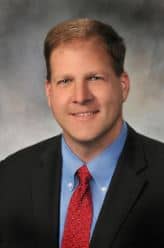 Now is a good time for a reminder that HB 1660, elder care gun confiscation, which also passed both Houses of the General Court on a party line vote, is also headed to the Governor as well.
Please click above to email Governor Sununu to let him know you are strongly opposed to HB 687, or anything else that allows no Due Process gun confiscation.
After you email the Governor, it will help if you follow up a day or two later to make a call to his office: (603) 271-2121. Please be polite but firm when you tell the call taker that you expect Governor Sununu to veto HB 687 and HB 1660 which are hyper partisan, no due process gun confiscation bills.