NH: Gun Confiscation Moves to the Governor — Urge a Veto of HB 1660
Written by Alan M. Rice, New Hampshire State Director
Published: 08 July 2020

For close to a year, we have been alerting gun owners about the dangers that lurk within HB 1660 (and similar bills), Elder Care Gun Confiscation.
In a previous update, we explained that HB 1660 had passed both chambers of the Legislature on a party line vote and would soon move to the Governor.
HB 1660 contains numerous Due Process violations such as ex parte hearings, conducted entirely by telephone, without notice to the accused.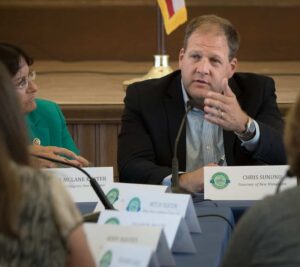 The drafters of HB 1660 even included language that specifically allows the court to ignore the normal rules of evidence and consider anything the court deems relevant.
Furthermore, HB 1660 also forces New Hampshire to honor similar orders issued by other states — even those which have an even lower burden of proof.  Based on these low burdens of proof and lack of evidence, HB 1660 allows a court to order someone's firearms to be confiscated.
We must stop HB 1660.
HB 1660 passed without a single Republican vote and is essentially the same as HB 696, which Governor Sununu vetoed.  We need your help to convince Governor Sununu to veto HB 1660 this year.  It is the same bill.
Time is of the essence. Please call the Governor's Office — at (603) 271-2121 — and urge him to veto HB 1660. Then after you call, it would be helpful to follow up with an email.   Please fill in the form above to send a pre-written message to Governor Sununu.
Featured GOA News & Updates