The Tragic Story of Carol Bowne
Written by Erich Pratt
Published: 03 June 2016
The Tragic Story of Carol Bowne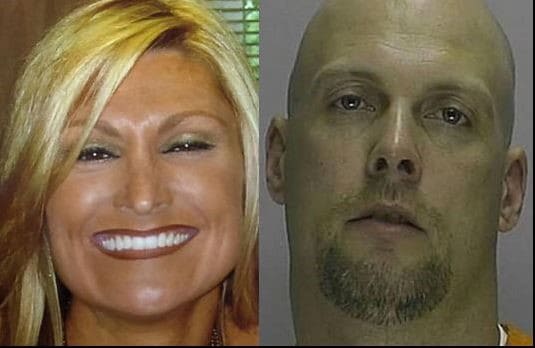 Anniversaries are usually a time for celebration.  But that won't be the case for the Bowne family this year.
Last June, Carol Bowne was murdered outside her New Jersey home by a violent felon who had threatened her on several occasions.
The 39-year-old hairdresser had secured a restraining order against the former boyfriend, and had even installed security cameras and an alarm system.
But realizing these measures would not be enough to stop a violent attack, she began the labyrinthine process for purchasing a firearm in New Jersey.
Carol applied for a permit to purchase a handgun on April 21, 2015.
Sadly, she was still waiting for permission to purchase her weapon on June 3, the day that her former boyfriend showed up at her home and viciously stabbed her to death.
State law requires that Garden State residents be issued their Firearms Purchaser ID card within 30 days, but gun owners report that delays of up to six — or even nine — months are common.
Carol was still waiting 43 days later, when the man she had warned the authorities about came to her home and murdered her.
You would think that stories like Carol's would make gun control advocates reconsider their support for restrictive gun laws — especially since plenty of women, because they had access to firearms, have been able to protect themselves against violent domestic partners. 
Consider the two Kentucky women who recently shot and killed their abusive exes in separate incidents this April.  
Both women had secured restraining orders against their violent tormentors, but understood that a mere piece of paper would not be enough to keep them at bay.
So both women refused to be victims.
First, in the town of Stanton, Melissa Roberts used a 12-gauge to defend herself against a violent ex-boyfriend, Steven Strange.  The sheriff's office later confirmed that deputies had been called to the home several times previous to Strange's death.
In the other case, Pamela Smith used a handgun to protect herself against her estranged husband.  Ignoring the restraining order against him, Terry Briggs entered the home without consent and threatened to assault Pamela, who then grabbed a handgun and killed him. 
Millions of Self-Defense Cases
In 2013, President Obama's Center for Disease Control found that Americans use guns to defend themselves, anywhere from 500,000 to 3 million times a year.
This finding confirmed the groundbreaking work of Dr. Gary Kleck who, roughly 20 years earlier, reported that Defensive Gun Uses in America (DGUs) totaled 2.5 million per year and that 46% of the self-defense cases were by women — a percentage that Kleck concedes could be slightly high given that women might be more likely than men to report their DGUs.
Regardless, the stories of women defending themselves with firearms are more than just anecdotal. They are a regular occurrence.
Guns have served as the "great equalizer" for countless women.  And that takes us back to the lessons learned from the Carol Bowne tragedy.
Carol's killer didn't need a gun, but Carol sure did. And she could still be alive today if arrogant officials had not denied her the right to protect herself.
The Second Amendment guarantees that all citizens have the right to keep and bear arms, without that right being infringed.
But this is gun control's legacy — restrictive laws that fail to disarm criminals, even while they make it harder for honest citizens, like Carol, to defend themselves.
One could only hope that New Jersey officials would learn from this tragedy and realize that no law-abiding citizen should ever have to prove their innocence to the government in order to exercise their constitutionally-protected rights.
No decent citizen should ever have their rights put on hold.
It's a matter of life versus death.
Erich Pratt is the Executive Director of Gun Owners of America, a grassroots organization representing more than 1.5 million gun owners nationwide.
Featured GOA News & Updates