GOA Winning Nationwide
Written by John Velleco
Published: 22 September 2023
GOA and GOF help secure a Temporary Restraining Order against New Mexico carry ban!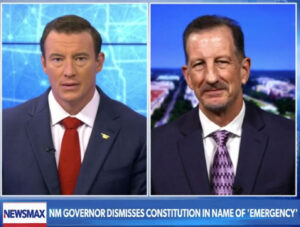 On September 13th, in U.S. District Court, Gun Owners of America (GOA) and the Gun Owners Foundation (GOF) secured a TRO against New Mexico Governor Michelle Lujan Grisham's gross and egregious violation of the U.S. Constitution through her "public health order" to unlawfully ban the carrying of firearms in Albuquerque.
GOA's Senior Vice President, Erich Pratt said:
"We are ecstatic that Judge Urias agreed with us that Governor Grisham simply can't trash the Constitution whenever she sees fit. Gun Owners of America will continue pressing to extend this Temporary Restraining Order into a permanent order. And we will not rest until all those in New Mexico who played a role in this action are held accountable for this gross assault on our rights." 
Read more here.
_____________________________________________________________________________
GOA Lawsuit forces ATF to backtrack on revoking FFL from North Dakota gun store!
Gun Owners of America (GOA) and the Gun Owners Foundation (GOF) are excited to announce that the ATF has backed down from attempting to revoke the FFL license of Morehouse Enterprises in Valley City, North Dakota. 
Previously, GOA and GOF had filed a lawsuit in defense of the gun retailer, which does business as Bridge City Ordnance.  The company was facing the loss of its license due to minor paperwork errors, which under the new Biden "Zero Tolerance" policy, was grounds for revocation. 
Read more here. 
_____________________________________________________________________________
95% of comments on Biden's lead ammo ban were opposed to the rule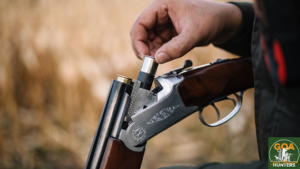 Those who despise the Second Amendment never seem to stop. So far, they have been unable to completely ban firearms, so their latest attack on our gun rights involves banning commonly used ammunition. 
As GOA warned our members last year, the first step in this process involves the Biden Administration's plans to ban lead ammunition on eight National Wildlife Refuges in the eastern United States. This first round of bans will not take effect until 2026, but it is common knowledge in the nation's capital that this Administration does not intend to stop with these eight areas. 
Mark Jones, GOA's National Director of Hunter Outreach, pointed out that the FWS had received 18,564 comments, and 17,608 were from GOA members and supporters opposing the rule. 
Read more at the Epoch Times. 
_____________________________________________________________________________
GOA helped to end the special session on Red Flags in Tennessee
Governor Lousy Lee called this special session for one purpose: to pass red flag gun confiscation in the Volunteer State. On this front, he miserably failed. 
Gun owners have no one else to thank more than themselves. Your enduring and relentless emails, phone calls, and grassroots pressure made the concept of red flags so impalpable that such legislation made no meaningful progress. 
This is a big win! A few months ago, some believed that red flags could become law in Tennessee. Your activism killed the idea completely. 
Read more about the TN special session here.
____________________________________________________________________________
GOA Attending Multiple Gun Rights Events this Weekend!
Our awesome staff at GOA will be attending countless events in the coming weeks. If any are near you, consider coming out and meeting some of us! 
Upcoming Events: 
September 23

rd

and 24

th

GOA staff, including Senior Vice President Erich Pratt, will be on hand at Gunstock at the ETTS Range outside of Waxahachie, Texas.

Check out more here!

September 22

nd

-25

th

GOA will be at the annual Gun Rights Policy Conference in Phoenix, AZ where State and Local Director Chris Stone will be addressing the conference on Saturday afternoon.

Check out more here!

September 22

nd

-24

th

come meet GOA staff at the TriggerCon 2023 in Wichita, TX where Director of Development Kailey Nieman will be working with industry partners.

Check out more here!

 
Featured GOA News & Updates