BIG NEWS: IraqVeteran8888 Joins GOA
Eric Blandford Joins GOA as Georgia State Director
I have some incredible news for you!
GOA is proud to welcome Eric Blandford of the IraqVeteran8888 YouTube Channel as our new Georgia State Director.
Eric has used his channel to advocate for gun rights as well as introduce new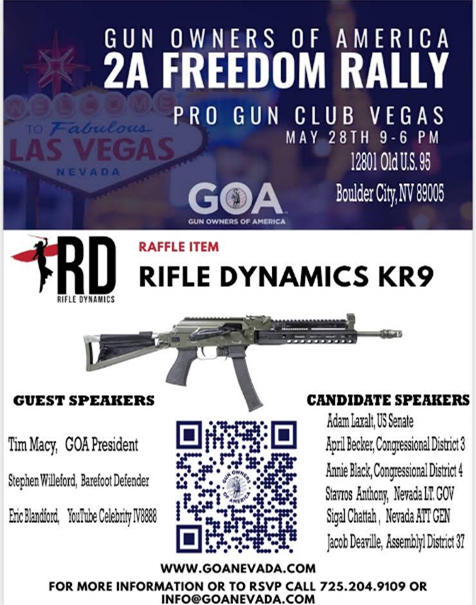 gun owners to the Second Amendment community for many years.
Now, he's teamed up with GOA to fight for the Second Amendment alongside his fellow Georgians. Please watch his announcement video here.
In fact, he's hitting the ground running, as he will headline GOA's 2A Freedom Rally at Pro Gun Club Vegas with GOA's Tim Macy and Stephen Willeford.
If you're in the Las Vegas area, please make plans to attend this event!
Eric is joining GOA at a critical time. The Peach State is currently at a turning point, and Eric will be working to unseat the radically anti-gun Raphael Warnock and bring more pro-gun reforms to Georgia.
We are thrilled to have Eric on our team. If you haven't already, please join GOA to help expand Eric's reach around the country.