Freedom Advances, as GOA Works to Create 2A Sanctuaries!
Written by Erich Pratt
Published: 30 April 2021
GOA Working to Create 2A Sanctuaries!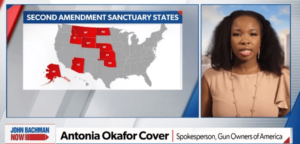 The resistance against Joe Biden's gun control policies is heating up. And GOA activists are helping to fan the flames.
Five states have enacted GOA-backed bills to declare their states as Second Amendment sanctuaries. They are Arizona, Montana, North Dakota, Oklahoma, and West Virginia.
This adds to the four states which already had 2A Sanctuary laws prior to this year — Alaska, Idaho, Kansas and Wyoming. Add Nebraska to this list, after Governor Pete Ricketts (R) signed a proclamation declaring the Cornhusker State to be a "Second Amendment Sanctuary."
A few more states could join the list, including Arkansas. While Governor Asa Hutchinson (R) vetoed a strong sanctuary bill that was put on his desk last week, the legislature sent him a watered-down version which he will apparently sign.
By enacting these laws, state and local government officials will be under order to NOT enforce (or assist in federal enforcement of) ANY federal bans or regulation on firearms, magazines, ammunition, or firearm accessories. This will make it significantly less likely for Biden's gun control to be enforced.
---
GOA-Supported Bills Going to FL Governor
Florida's legislative session has just ended, and there are two GOA-backed bills that are heading to Governor Ron DeSantis' desk.
Senate Bill 1884 strengthens the state's existing firearm preemption law. Currently, a city or county government can be sued for enacting gun control. But they could conceivably do what New York City did last year — render a lawsuit moot by changing their law before a judge can issue a ruling. SB 1884, if signed into law, will force the case to proceed regardless of what the locality does to avoid the lawsuit.
House Bill 259 dismantles additional gun-free zones in the state. Specifically, the bill removes religious institutions which have parochial schools on their property or those that rent or lease space from a school from the list of places where guns are banned. A number of churches, synagogues, and mosques have been targeted by violent criminals. So under HB 259, religious institutions — and not the state — will have the right to decide if they want their members to carry on their grounds.
---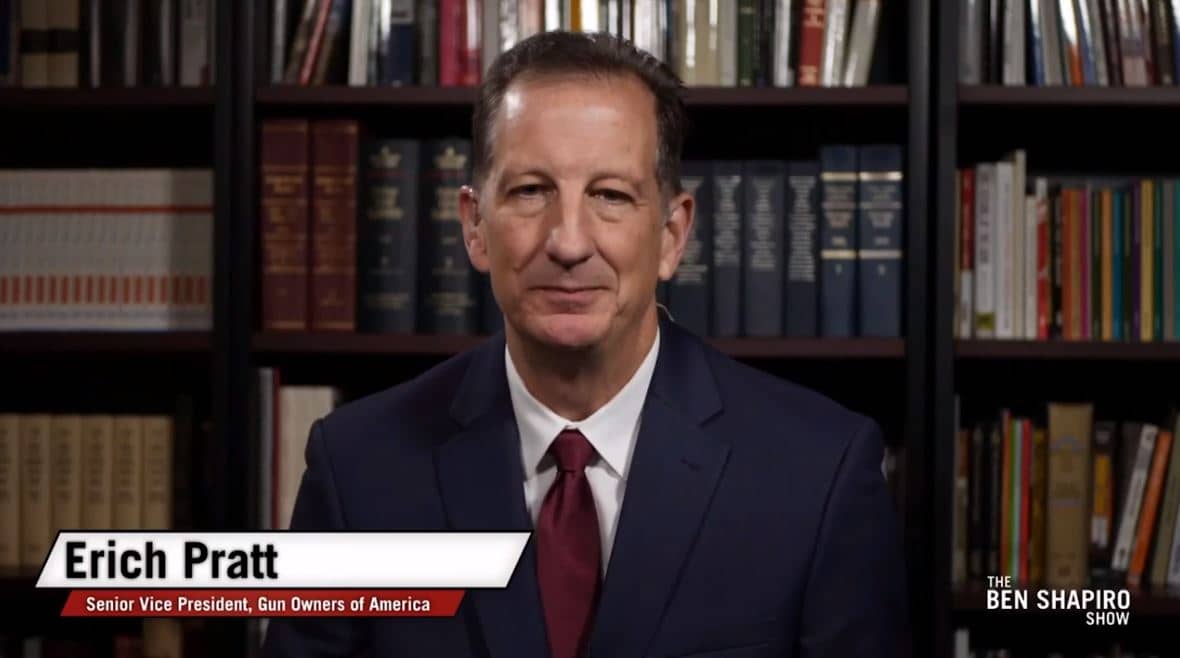 GOA Goes One-on-One with Ben Shapiro
* The Ben Shapiro Show. GOA's Erich Pratt sat down with Ben Shapiro to explain why the Supreme Court is taking a Second Amendment case and why our concealed carry rights are at risk. You can also view Pratt discussing the same topic with Natalie Harp of One America News.
* Rep. Marjorie Taylor Greene. GOA's Director of Outreach Antonia Okafor Cover secured an exclusive interview with Rep. Greene of Georgia. And some of GOA's female members were able to join the Empowered2A discussion to ask Rep. Greene questions. See the Zoom interview here.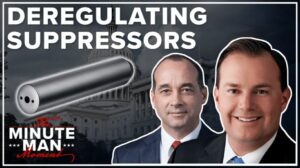 * GOA's Minute Man Moment. GOA is rallying support for dismantling the National Firearms Act (NFA)! View our recent Minute Man Moment which discusses the SHUSH Act, introduced by Sen. Mike Lee and Rep. Bob Good. Their bill will take a huge bit out of the NFA by removing all restrictions on firearm suppressors.
* In Their Own Words: "If someone is a victim of violence, they should buy a gun, learn how to use it and take responsibility for their own personal safety. Americans as a group are self-reliant. If you become reliant upon government, you generally lose." — New Hampshire Director Alan Rice (Associated Press, April 28, 2021)
CORRECTION: In this week's alert, we incorrectly reported on the wrong Senator Scott. It is Rick Scott of Florida, and not Tim Scott of South Carolina, who has cosponsored Marco Rubio's red flag gun confiscation bill (S. 292). See the corrected web story here.