How The Gun Lobby Reacted To The Las Vegas Shooting
Written by Jack Moore, Newsweek
Published: 03 October 2017
How The Gun Lobby Reacted To The Las Vegas Shooting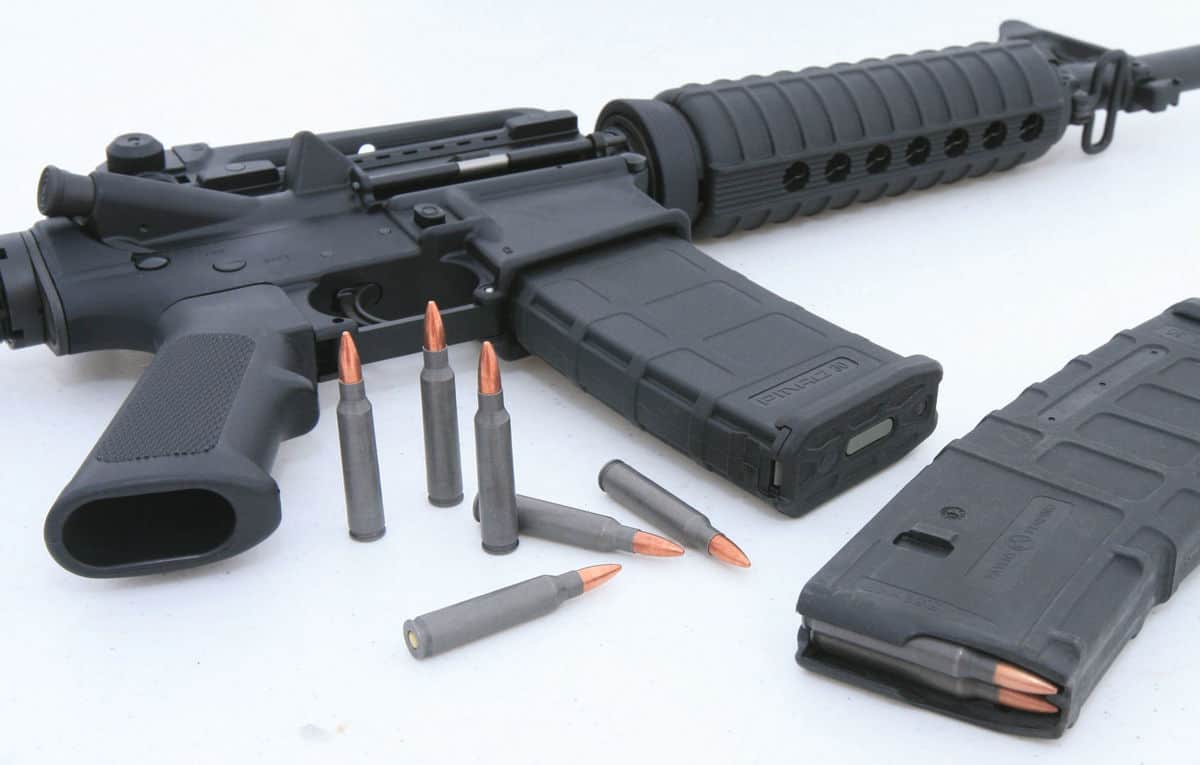 One prominent gun lobbyist, Erich Pratt, executive director of Gun Owners of America (GOA) said in a statement that "it is disturbing to see anti-gun politicians and celebrities politicizing the tragedy by calling for further restrictions on guns."
---
How The Gun Lobby Reacted To The Las Vegas Shooting
In the wake of the Las Vegas shooting, the deadliest mass shooting in U.S. history, prominent figures from politics, media and elsewhere have taken aim at the gun lobby for its role in obstructing moves toward tighter gun control legislation.
Former ESPN and MSNBC host Keith Olbermann called the National Rifle Association, or NRA, a "terrorist organization" for "enabling such massacres." Hillary Clinton, meanwhile, urged the American people and politicians to "stand up to the NRA, and work together to try to stop this from happening again." Jimmy Kimmel, in a late night monologue, said lawmakers "won't do anything about this because the NRA has their balls in a money clip."
But how has the gun lobby reacted to the attack? Barely at all, is the answer. The NRA, the most powerful lobby group in the U.S., has slunk into the shadows following the extremist attack that left 59 people dead, more than 500 injured when gunman Stephen Paddock, armed with 23 guns in his hotel room on the 32nd floor, opened fire on concertgoers below….
One prominent gun lobbyist, Erich Pratt, executive director of Gun Owners of America (GOA) said in a statement that "it is disturbing to see anti-gun politicians and celebrities politicizing the tragedy by calling for further restrictions on guns."
He went on to defend the Second Amendment and the use of automatic weapons for self-defense. "We cannot blame gun owners, the gun itself, or the liberties protected in the Second Amendment for how evil people abuse that freedom," he said. "The vast majority of gun owners handle their firearms responsibly. Guns are used up to 100 times more often to save a life than take life. Even so-called 'assault weapons' are used in self-defense."
But, the Virginia-based NRA, the main gun lobby, has resorted to silence. Its social media pages and website, littered with positive news about the benefits of gun ownership, last posted on September 29, the day before the attack.
Read More at Newsweek