GA: The Peach State just moved one step closer to Constitutional Carry
It's Time for Georgia to Join the Constitutional Carry Club
Dear friend,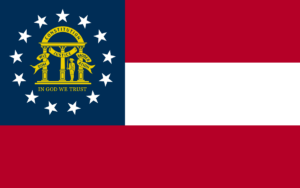 Constitutional Carry is the simple idea that one shouldn't be required to beg for government permission before exercising the right to keep and bear arms.
Recently, the Georgia Senate Judiciary Committee passed Constitutional Carry, SB 319. The next step for this bill is to be heard before the entire Senate.
So please take action to continue the momentum for Constitutional Carry!
Sadly, Georgia's gun laws are lagging behind many other states.
Over 20 states have removed the need for carry permits by passing Constitutional Carry, and neighboring states — such as Alabama and Florida — are considering Constitutional Carry this year as well.
Simply put, Constitutional Carry will make Georgia a safer and freer place to be, but your state legislators need to hear from you immediately.
So please take action now!