FL's Church Carry Bill Headed To Gov. DeSantis' Desk!
Written by Luis Valdes
Published: 28 April 2021
FL's Church Carry Bill Passes the Legislature
I want to thank you for your hard work.
HB 259, the Church Carry bill, has just passed out of the Florida legislature and is headed to the Governor's desk. While this bill may not take a giant leap in terms of expanding gun rights, it is still a good bill.
This bill will remove religious institutions from the list of gun free zones, if such institutions have a parochial school or rent or lease space from a school.
It was your hard work and effort on pressuring our lawmakers that got this bill passed.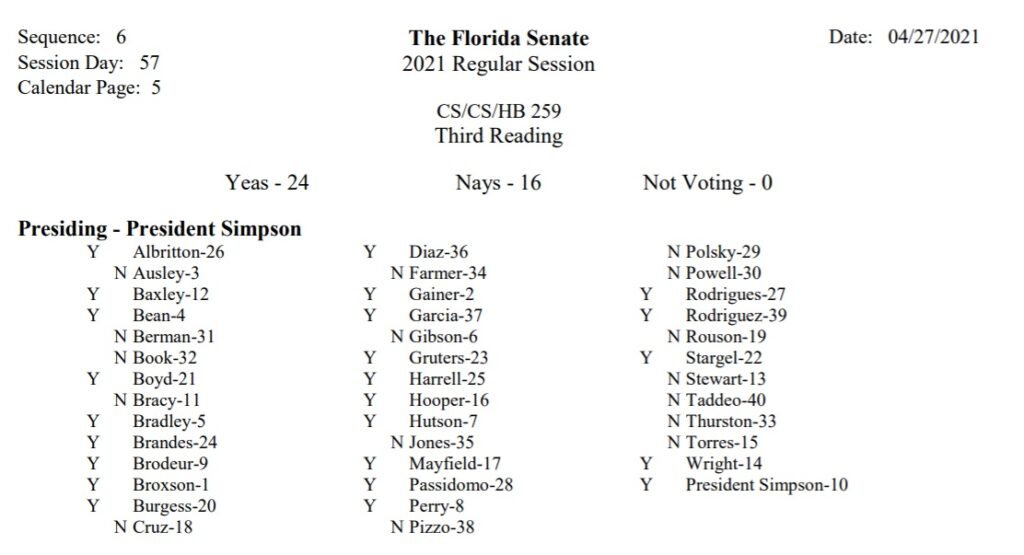 So thank you for your hard work!
GOA has been fighting the good fight and amplifying your voices in Tallahassee. The fight for truly expanding our rights isn't over. Not at all, because we're in this to win back all of our rights.
But for all of us to succeed. I need you to put pressure on Gov. Ron DeSantis (R) right now.
Today it is Church Carry, but soon it will be Campus Carry and Constitutional Carry.
As gun owners, you must be loud, proud, and ACTIVE! Make noise!
Please contact Gov. DeSantis' office. You can call him at 850-717-9337.  
Remember what Sen. Baxley said back in 2019:
"Republican Lawmakers don't support pro-gun legislation because they don't hear any negative criticism from their constituency. They take the silence of gun owners as approval."
That's why the Governor needs to hear from us!
Featured GOA News & Updates