Rep. Gosar Calls for Accountability and Transparency Over Fast & Furious;
Rep. Gosar Calls for Accountability and Transparency Over Fast & Furious;
Encourage Congress to Keep up the Pressure!
Congressman Paul Gosar is playing an important role in demanding accountability from the Obama administration over the growing Fast and Furious scandal.
This week the Arizona Republican organized a news conference with more than a dozen House members to call attention to the operation that allowed thousands of firearms to "walk" across the border into
Mexico
and end up in the hands of violent drug cartels.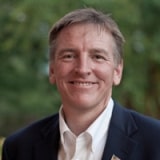 Rep. Gosar has called on several Cabinet officials to come clean on what they knew—and when they knew it—about the failed operation.
Attorney General Eric Holder has denied involvement in Fast and Furious, even though it was a multi-billion dollar program that involved several agencies within the Department of Justice.
"Attorney General Holder's refusal to take responsibility for the actions of his department is inexcusable," said Rep. Gosar. "The American people need answers to how this operation was authorized and assurances that nothing like this can or will ever happen again."
Rep. Gosar, who is a member of the House committee leading the investigation into Fast and Furious, is also one of the first to call for a broader investigation that would include the State Department and the Department of Homeland Security.
Because Fast and Furious involved a foreign country, Rep. Gosar is skeptical that the heads of other departments knew nothing of the plan.
"You're dealing with a foreign country, you're talking about an international border — that's the Secretary of State and of Homeland Security," Gosar told a reporter in October. "If you weren't briefing them, it's even worse that we had vigilantes from DOJ going unchecked and we did not tell our folks in
Mexico
about this."
Rep. Gosar hit the nail on the head. Indeed, Secretary of State Hillary Clinton and Homeland Security Secretary Janet Napolitano—in addition to Holder and President Obama—took separate trips to Mexico early in 2009, and all four were quick to blame U.S. gun laws for Mexico's violence.
Still, no top Obama administration officials knew anything about a massive gun-related operation? Rep. Gosar is not buying it.
"This should have been a Cabinet (issue), and I keep saying it all along," Gosar told the Daily Caller. Holder "points to Homeland Security Secretary Napolitano in this and I would have no doubts — I'm a common sense person — that this should have also involved the secretary of state, which means everybody knew — and we're starting to see that in the document dump from the White House."
Gun Owners of America applauds Congressman Gosar for rallying other House members to join him in keeping the pressure on the Obama administration until the whole truth comes out regarding the government's involvement in Fast and Furious.
Please take a moment to thank Rep. Gosar for his dogged determination in pursuing this scandal. He understands that Fast and Furious is really an attack on gun owners and the Second Amendment, as the Obama administration is attempting to use border violence as an excuse to implement more gun control in this country.
Even if you live outside of the First District, you can send the Congressman a message at http://www.gosarforcongress.com/contact/.
Here's some suggested text that you can cut and paste into the webform:
Dear Congressman Gosar,
Thank you for your leadership in holding the Obama administration accountable over the Fast and Furious scandal.
Almost immediately after assuming office, President Obama, Eric Holder, Janet Napolitano and Hillary Clinton began the call for more domestic gun control in response to the drug cartel violence along the U.S.-Mexico border. It now looks more and more like Fast and Furious was designed to bolster that gun control agenda.
I encourage you not to let up on this issue until the truth comes out and until any official wrongdoing is dealt with appropriately.
Sincerely,
Featured GOA News & Updates