Bills designed to promote gun safety and loosen gun restrictions are back before the Florida Legislature
Written by Gina Jordan, WFSU
Published: 09 January 2022
Democrats seeking to curb gun violence face headwinds in the Republican-controlled Florida Legislature. On the flipside, Republican proposals seeking to loosen gun restrictions may also face pushback.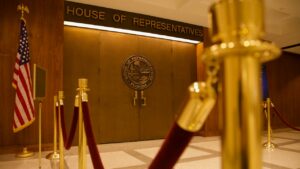 South Florida Democrats took part last week in a virtual roundtable about gun safety legislation. "People often ask whether Congress is doing enough, whether the White House is doing enough, whether our state governments have done enough," said Congressman Ted Deutch, who hosted the online discussion with local and state leaders as well as activists. "The answer to that question is no, undeniably no. Nobody has done or is doing enough."
For the 4th year, Sen. Tina Polsky, D-Boca Raton, is trying to pass a law that requires the safe storage of firearms to help keep them away from kids. "I naively thought this should be a fairly easy step to take when I entered the legislature four years ago," Polsky said. "We're not taking anyone's guns — just requiring you to do the responsible thing."
Another proposal would ban ghost guns, firearms that can be pieced together by amateurs at home. "This is really important because this is a case where now our technology has kind of outgrown our laws," said Christine Hunschofsky, D-Coconut Creek. Her district includes Parkland, and she was the city's the mayor when the massacre at Marjory Stoneman Douglas High School happened in 2018. While the gun used by the shooter was purchased legally, other school shootings have been carried out using ghost guns…
In contrast to those moves by the legislature and proposals filed by Democrats, an effort by Rep. Anthony Sabatini, R-Clermont, would significantly reduce gun restrictions. "I'm always gonna fight for pro-Second Amendment legislation," Sabatini told the News Service of Florida. "We've got to make sure people are able to access firearms when they want for their own self-defense, and that means anywhere they go."
Sabatini has tried for years to relax Florida's gun laws. But even Republicans have been loath to go as far as Sabatini wants, especially in an election year. One of his proposals would allow people with concealed-weapons licenses to be armed at legislative meetings…
Sabatini also wants to lower the purchase age for guns back to 18. "Dangerous criminals are always going to find access to firearms, and they're always going to be able to use those firearms to break the law," Sabatini said. "The question for us should be, how do we equip safe, law abiding, constitutional loving Americans with firearms? How do we make sure those people can defend themselves?"
The broadest of Sabatini's proposals would get rid of the state's concealed weapons permit and allow firearms in more places. The group Gun Owners of America posted a video with Sabatini outside the Florida Capitol last September promoting the legislation that is now in place in 21 states….
Read more at WFSU
Featured GOA News & Updates