ATF Firearms Industry Operations Manual Obtained via GOA FOIA Request
Written by John Crump, Ammoland
Published: 26 November 2019
Gun Owners of America has obtained the Bureau of Alcohol Tobacco, Firearms and Explosives [ATF] Industry Operations Manual used by Industry Operations Inspectors (IOI). The gun-rights group received a copy of the document after submitting multiple Freedom of Information Act (FOIA) request the federal law enforcement agency.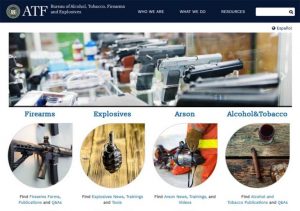 This copy is the first time since the 1990s that the manual has been made public. The ATF was not quick to supply the information to GOA, but continued pressure by the gun-rights organization forced the ATF's hand. The document does have a few redactions, but it does give enough information to help out FFLs by understanding what the ATF is looking for in their inspections of FFL and gun shop retailers.
ATF Firearms Industry Operations Manual
The Firearms Industry Operations Manual provides the rules and guidelines used by "Industry Operations Investigators." These are the investigators that make up the regulatory side of ATF. They are responsible for examining and investigating the records kept by gun dealers on customer's firearms purchases nationwide.
The ATF Firearms Industry Operations Manual can be a valuable tool for Federal Firearms License (commonly referred to as an "FFL"). It will not only let the gun dealers know what the ATF looks for and what is important to them during their inspection, but it also tells the FFLs what the agents are not allowed to request from the FFLs. It also lets the firearms dealers know what action the ATF agents cannot take during their inspections.
This information gives the dealers a way to know if the inspectors are overstepping their authority. Before GOA was able to obtain the document, it was almost impossible to know how much power the ATF inspectors had in regard to their inspections…
Read more at Ammoland
Featured GOA News & Updates