We Can Defeat One of Obama's Favorite Senators
Written by Gun Owners of America
Published: 27 July 2016
Dear Friend,
With so much focus on the presidential election right now, I wanted to make sure you were aware of what's happening in Colorado.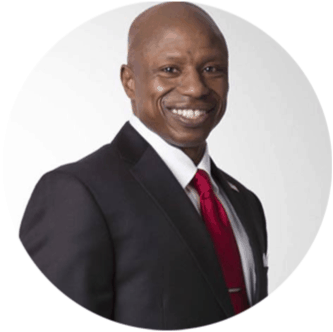 Darryl Glenn, a great friend of the Second Amendment, surprised the pundits with a resounding win in the Republican primary.
He was vastly outspent, but what Darryl lacked in money he made up for with grassroots supporters and an all-volunteer campaign staff.
Now he represents one of the few opportunities to turn a U.S. Senate seat from anti-gun to pro-gun.
And he's taking on one of Barack Obama's favorite Senators — Michael Bennet.
Where to begin with Bennet?
Bennet doesn't think you should be able to buy or sell a personal firearm without first going to the government to approve the sale.  
Gun shows would be a thing of the past if it were up to Bennet.
Bennet voted against a concealed carry reciprocity amendment, even though your right to self-defense shouldn't end at the state line.
He supported ObamaCare, which has the dangerous potential to take guns away from people based on a doctor's diagnoses (it's already happening to military veterans).
UN Gun Control
Worst of all, Bennet voted against keeping the United States out of the UN Arms Trade Treaty.
You might want to read that sentence again.
Michael Bennet, a sitting United States Senator, voted to give up our constitutional right to own firearms — and national sovereignty — to the gun-hating United Nations.
Gun Owners of America has fought for many years to keep this treaty bottled up.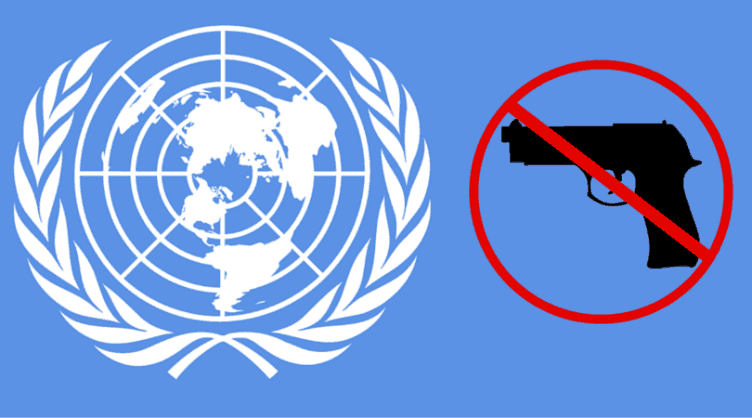 The language contained in the Arms Trade Treaty gives Obama and the anti-gun lobby all the cover they need to implement gun control measures they have long sought without any further legislation, including:
 A national registry of gun owners;
 A ban on interstate movement of any firearms;
 A ban on imported firearms; and, possibly,
 The elimination of most small gun shops through excessive regulation and paperwork requirements.
THAT's the treaty Bennet refused to oppose!
---
You can help Gun Owners of America elect the strongest pro-gun candidates in the country right up to Election Day with three monthly contributions.  Your contribution of $25, $35, $100, $250 or more will go directly to our 2016 election efforts.
---
Supreme Concerns
Another grave concern with Bennet is that he's a rubber-stamp for Obama's…and potentially Hillary's…anti-gun judges.
Bennet voted for Sonia Sotomayor and Elena Kagan, two Justices with distinctly anti-Second Amendment records.
And Bennet is pushing to confirm yet a third justice for Obama.  The death of Antonin Scalia, a jurist who actually understood, respected and defended the U.S. Constitution, has left open a pivotal seat on the Court.
The two most important Second Amendment rulings of our times were narrow 5-4 decisions protecting the Second Amendment.  Justice Scalia wrote the Majority Opinion in one of those cases, D.C. v. Heller.
If Bennet has his way, Obama nominee Merrick Garland will be on the Court, and those decisions would flip the other way in a heartbeat.
GOA was among the first groups to advocate pushing the next Supreme Court confirmation battle off until after the election, and that battle appears to have been won.
Of course, we may not be out of the woods even then.  The next president will nominate one…two…maybe as many as three new Justices.  If it's President Hillary, watch out!
That's why we need Senators who will stand up for the Constitution and the Second Amendment.
Unlike the incumbent senator, Darryl Glenn will ALWAYS vote to uphold and protect your Second Amendment rights.
Gun Free Zones Fail
Darryl understands that not only are gun control laws unconstitutional — reason enough to vote against them — but they're also a failure in every other respect.
Just about every mass shooting in the past half century has occurred in a gun free zone.  That doesn't even include the shootings in inner cities, which are for all practical purposes gun free zones.
Michael Bennet, Barack Obama and Hillary Clinton want to make the whole country a "gun free zone."  But that will only increase violence, making us less safe and the criminals and terrorists safer.
Darryl will vote to REPEAL gun free zones.  And he will vote to protect constitutional carry and expand your right to carry concealed firearms
Darryl will vigorously oppose a ban on so-called "assault weapons" and any attempt to REGISTER gun owners.
And he will fight tooth-and-nail against the UN gun control treaty and any of the other international gun grabs that Hillary Clinton and Barack Obama eagerly embrace. 
Making Your Voice Heard
In addition to Darryl Glenn, Gun Owners of America is involved in dozens of races throughout the country.
From state legislative and gubernatorial races, to U.S. House and Senate contests, all the way up to the battle for the White House, GOA is making your voice heard loud and clear.
You can help us spread our pro-gun message to even more gun owners in your state by teaming up with GOA, specifically for this election season.
Decades ago, a California politician named "Big Daddy" Unruh said that, "Money is the mother's milk of politics."  He was a liberal anti-gun Democrat, but he was right.
Without enough money, campaigns die.
You can help ensure GOA has the funds to be active right up to Election Day with a monthly contribution through November.
Simply go here, select a monthly amount that you're comfortable with and enter "3" (or more) in the "number of occurrences" box.  
That way, your funds will help us activate pro-gun voters right up to Election Day.
Whether you can give three monthly contributions or a one-time donation, you can be confident that GOA will be using your generous gift to protect our gun rights.
As you can see on the nightly news, our gun rights are under serious attack right now.  Thank you for standing with Gun Owners of America this election season.
Sincerely,
Tim Macy
Chairman
P.S. The 2016 elections are heating up.  We are running radio, print and video ads, in addition to mailings and personal voter contacts.
Your contribution of $25, $35, $100, $250 or more will go directly to our 2016 election effort to PROTECT OUR GUN RIGHTS.
Please consider a monthly contribution each month until the election.  Just go here, select a monthly amount that you're comfortable with and enter "3" in the number of occurrences box.
Featured GOA News & Updates