Constitutional Carry is Moving in Alabama
Written by admin
Published: 08 March 2017
Alabama Could Become the 14th Constitutional Carry State
 
Click on the Take Action button to urge your state senator to support Constitutional Carry (SB 24)!
---
---
Alabama Could Become the 14th Constitutional Carry State
Dear Alabama Gun Owner:
I have great news to share with you!
The Alabama Senate Judiciary Committee recently approved Constitutional Carry legislation by a vote of 6-3.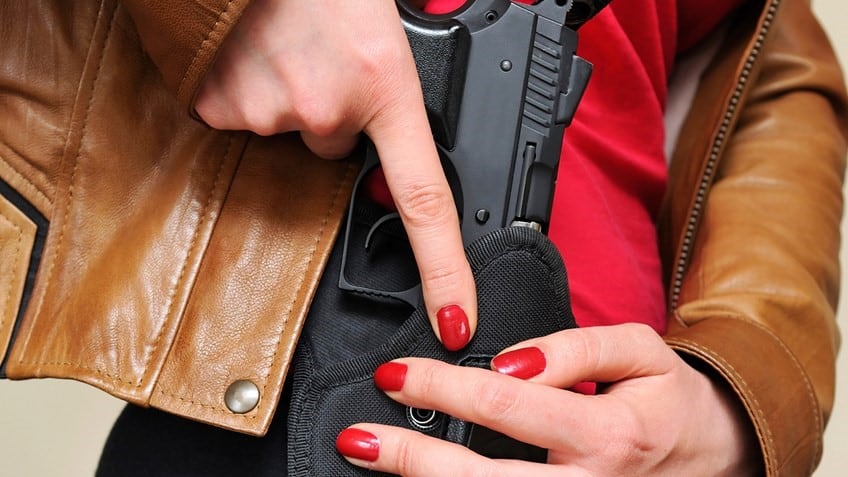 This legislation would protect your right to carry a firearm without getting permission from a bureaucrat — or without being registered like a sex offender.
Now that Senate Bill 24 has passed out of committee, it is the full Senate's turn to act on it.
On behalf of 1.5 million law-abiding gun owners, I urge you to join the other activists in Alabama to push state senators into passing Constitutional Carry.
SB 24 recognizes that Alabamans should not be required to get the government's permission in order to exercise their God-given rights to protect their families, their communities, our country, and our freedom.
Four of the five safest states in the country are Constitutional Carry states.  
Furthermore, in two of the earlier Constitutional Carry states — Alaska and Arizona — murder rates went down roughly 30% in the five years following their enactment of Constitutional Carry legislation.  
I am very enthusiastic about the possibility that Alabama could join the 13 Constitutional Carry states — states that combine respect for constitutional liberties with safe streets.
But I need your help to secure support for passage of Senate Bill 24.
Please urge your state senator to vote to pass Senate Bill 24.
In Liberty,
Erich Pratt
Executive Director
P.S.  Please note that GOA's Legislative Action Center is only designed to work for Alabama residents on this alert. 
Featured GOA News & Updates