Corey Cogdell "Bearly" Pulls Out a Bronze in Women's Trap
Written by Tim Bannon
Published: 08 August 2016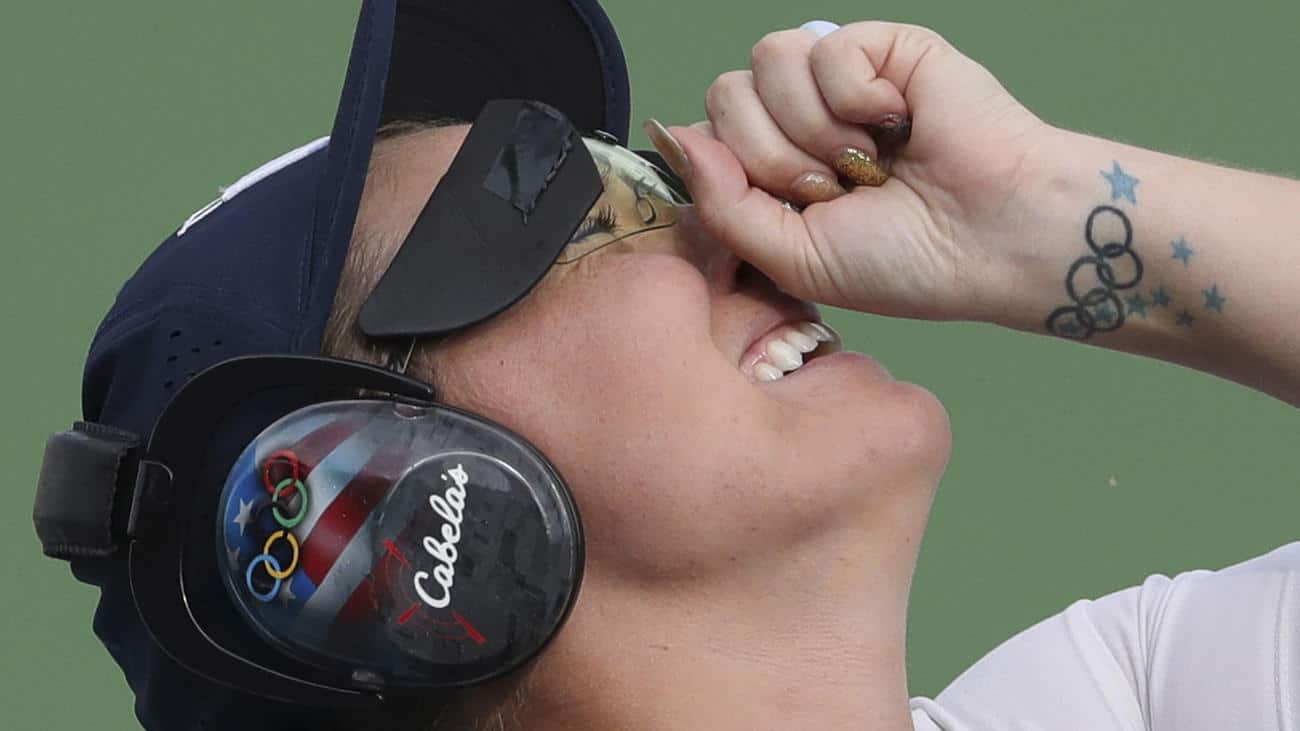 Corey Cogdell-Unrein, the wife of Bears lineman Mitch Unrein, won the bronze medal in women's trap shooting Sunday.
Competing against Spain's Fatima Galvez, the two finished the 15-target round tied with 13 each. In the shoot-off, Cogdell-Unrein won, claiming her second Olympic bronze.
"You can't compare an Olympic shootoff to any other," she said in Rio late Sunday. "The pressure is unlike anything. You want it so bad."
This is Cogdell-Unrein's third Olympic games, but Unrein, a defensive end in his second season with the Bears, was unable to get away from training   camp to join her in Rio and see her in the Olympics for the first time.
At Saturday night's Bears Family Fest at Soldier Field, many of the Bears wore "Team Unrein" T-shirts that also showed the Olympic flag. Cogdell-Unrein later Tweeted: "Thank you @ChicagoBears and @RobbieGould09 for your support! So awesome!"
Cogdell-Unrein, from Eagle River, Alaska, won the bronze medal at the 2008 Olympics in Beijing. She placed 11th in London four years ago.
Australia's Catherine Skinner won the gold, edging New Zealand Natalie Rooney in the final, 12-11.
Cogdell-Unrein and Unrein, who met on a blind date the day before Super Bowl XLV in 2011, enjoy hunting together, but football generally prevents Unrein from joining his wife in her pursuit of elk and deer. They try to arrange waterfowl hunting trips during the bye week each season.
"He was super excited" when they talked Sunday after she won the bronze, she said. "He has been there every step of the way the last six years.
"We both support each others' athletic careers."
Featured GOA News & Updates