Tell the Federal Government that You Don't Support Efforts to Ban Lead Ammunition
Written by Mark Jones, National Director, Hunter Outreach
Published: 10 August 2023
Update: The Comment Period has closed, but we want to thank the 17,608 GOA supporters who submitted comments. Our supporters submitted 95% of all comments opposing this effort to attack our hunting heritage and Second Amendment Rights.
If They Can Ban Ammunition, They Won't Need to Ban Guns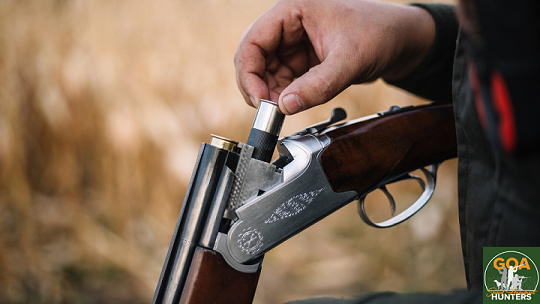 Those who despise the Second Amendment never seem to stop. So far, they have been unable to completely ban firearms, so their latest attack on our Rights involves banning commonly used ammunition.
As GOA warned our members last year, the first step in this process involves the Biden Administration's plans to ban lead ammunition on eight National Wildlife Refuges in the eastern United States. This first round of bans will not take effect until 2026, but it is common knowledge in the nation's capital that this Administration does not intend to stop with these eight areas.
It is important to note from the onset that this has nothing to do with the 30-year-old ban on the use of lead ammunition for hunting waterfowl, and no major pro-hunting or pro-Second Amendment groups are fighting to change that.
What is at stake now is a complete ban on all lead ammunition for both hunting and recreation shooting on federal lands!
This is at least the third attempt by politicians to ban lead ammunition in the last decade. During the Obama Administration, the Center for Biological Diversity and over 100 anti-hunting and anti-Second Amendment groups petitioned the Environmental Protection Agency (EPA) to ban lead ammunition, but the U.S. Court of Appeals for the District of Columbia ruled the agency lacked the authority to do so. Undeterred, the radical anti-gunners searched for other avenues to push their agenda.
Just before leaving office, Obama's Interior Department tried to ban lead ammunition on lands managed by the U.S. Fish and Wildlife Service (about 95 million land acres). However, Trump's newly confirmed Interior Secretary, Ryan Zinke, quickly reversed that decision soon after taking office in March 2017.
The anti-gunners have learned from past, failed efforts, so this current effort is more discreet and begins on small acreages where most hunters and recreational shooters will not be impacted or take notice. 
Specifically, what the Biden Administration is proposing is a total ban on lead ammunition on this first group of eight federal lands, which, when expanded in the future to other federal lands (about 650 million surface acres or 30% of the United States) will destroy hunting and recreational target shooting by making these sports too costly for the average American.
Proponents of lead ammunition bans claim this ammo harms human health and wildlife populations. However, studies by the Health Departments in a number of states have shown no conclusive evidence of serious illness or death of humans caused by eating game taken with lead ammunition. Most hunters know how to remove meat damaged by lead bullets or shot! In most studies, hunters and their families had lead levels similar to the average American.
When addressing wildlife concerns, lead ban proponents often point to the endangered California condor. California banned lead ammunition in 2007 to protect the condors, and while compliance with the ban was 99% according to the state's Department of Fish and Wildlife, follow-up research in recent years has shown lead levels in condors are the same or HIGHER than when the ban was implemented.
Results from the California condor saga tell us that condors are getting lead from sources besides bullets or shot. There are numerous non-ammunition sources of lead in our environment, and the reality is that no studies have proven ammunition-based lead has a population level impact on terrestrial wildlife species.
So, what is really going on here?
The real goal here is to price people out of participation in hunting and shooting sports! It is that simple!
Alternatives to lead ammunition are often 2-4 times more expensive, so banning lead ammo will drastically reduce participation for many Americans. An increased cost would be particularly harmful for women, single parents, and minorities – demographic groups with increasing shooting participation rates in many states.
While the federal government controls over 30% of the land in America, the size of these areas alone does not tell the whole story. Millions of Americans can only hunt or target shoot on federal lands and have no other place to pursue the sports they love. Without access to these federal lands, large percentages of hunters and shooters would be denied recreational opportunities under a costly lead ammo ban.
Moreover, if successful with these bans on federal lands, we can fully expect another effort from anti-Second Amendment forces to institute a lead ammunition ban on private lands at some point in the future! This will effectively send lead ammunition to the dustbin of history! 
Gun Owners of America has been on the forefront of exposing this latest attack on hunting and recreational shooting and working with members of Congress to do something about it.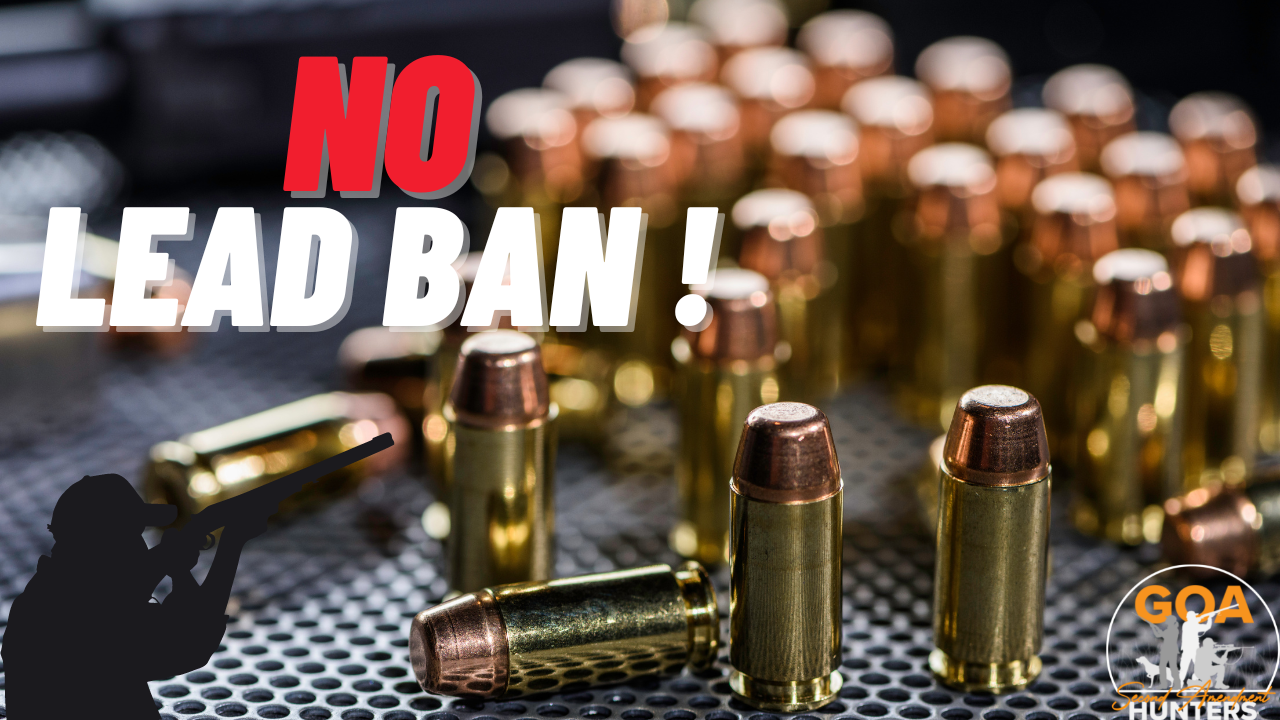 Recently, I wrote an Opinion Piece for the Washington Times explaining the lead ban scheme, the pseudo-science behind it, and telling hunters and recreational shooters how they can get involved (click here). In the piece, you can read more details about the scheme and how Senator Steve Daines [R-MT] has introduced legislation to block the ban. GOA will be bringing more to your attention about the Congressional effort to fight this in the very near future.
HOWEVER, THERE IS SOMETHING YOU CAN DO NOW TO HELP!
Until August 22, the Federal Government is required to take public comment on the lead ban proposal. Comments will be compiled, and GOA can use these comments to let members of Congress know that the American public does not support these efforts to infringe on our Rights.
All hunters, recreational shooters, and really anyone concerned about this infringement on our liberties can help by sending comments telling the Federal Government that you don't support efforts to ban common ammunition based on weak science. Take Action Here! 
While the current ban on eight federally-owned lands (mostly in the northeast) may not impact millions of Americans today, the banning of lead ammunition needs to be addressed head on before it takes steam and is expanded to impact us all.
ACT NOW by clicking the TAKE ACTION BUTTON and let the Biden Administration know you oppose efforts to ban common ammunition based on unsound science.
Gun Owners of America will keep you informed about the lead ammunition ban and how you can engage in the Congressional battle in the very near future.
Please act today to help protect hunting and shooting sports for us and our future generations!
P.S. Please act today to send a message to the Biden Administration and protect our ability to use common and affordable ammunition, and please be watching for updates about Second Amendment and Constitutional issues in the coming weeks and months as GOA fights to protect and/or advance our Rights!
Featured GOA News & Updates