VA: The Virginia Legislature is Voting on Your Second Amendment Rights
Written by Ty Brooks
Published: 08 February 2022
Dear friend,
As your new Virginia Director, I am committed to fighting for the Second Amendment. From my background as an Afghanistan and Iraq Veteran and member of the Special Operations community, I know how important the right to keep and bear arms is.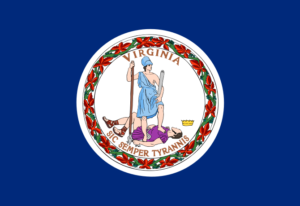 I look forward to working with you to restore our rights within the Commonwealth. I welcome all activists to contact me directly in support of victory at [email protected].
Senate Update
Recently, the Virginia Senate Judiciary Committee voted  on gun legislation. While some gun control was killed or moved to another committee, gun control could be passed by Democrat-controlled chamber. It's important you contact your state senator to OPPOSE gun control!
Unfortunately, these pro-gun bills were killed by the Democrat-controlled judiciary committee.
SB 74 would have repealed local gun control restrictions. Senator Amanda Chase was the champion for this bill.
SB 330, led by Senator Bryce Reeves, was a Constitutional Carry bill, which is the freedom to carry a firearm without government permission.
SB 364, again led by Senator Reeves, would have repealed the current law that restricts the number of pistols a single individual can purchase.  Currently, an individual can only purchase one handgun per month.
SB 644, led by Senator Travis Hackworth, was introduced to exempt concealed handgun permit holders from the universal background check requirement on gun sales.
SB 763, led by Senator Mark Obenshain, was a measure to exempt concealed carry permit holders from local gun controls.
House of Delegates Update
The Old Dominion's House of Delegates, which is now under Republican control, presented gun owners with a much different situation.
House committees passed many pro-gun measures, such as HB 827. This legation would essentially restore Virginia's preemption law. GOA submitted written testimony supporting this bill, and gun owners are pleased to see this bill make progress through the House and onto the Senate.
Gun Owners of America recognizes the following delegates for holding the line and supporting gun owners across Virginia:
Delegate Nick Freitas
Delegate Matt Farris
Delegate Jeff Campbell
Delegate Bill Wiley
Delegate A.C. Cordoza
Delegate Marie March
Gun Owners of America puts the following delegates on notice that Virginia will not stand for anything less than full Second Amendment support.  Each of the following Delegates are in direct opposition to American's Second Amendment rights. Please call or email these Delegates and let them know your displeasure for their anti-gun votes. As always, be polite in your correspondence.
Gun owners must keep up the momentum in the House of Delegates. Please contact your delegate to support pro-gun measures!