Senate Judiciary Committee Holds Hearings on Nominee for ATF Director
Written by Aidan Johnston
Published: 31 July 2019
The Senate Judiciary Committee hearing on the nomination of Chuck Canterbury to the position of ATF Director was conducted on July 31. You can watch a replay of the hearing here. 
Previously, GOA voiced a variety of concerns with Trump's nominee.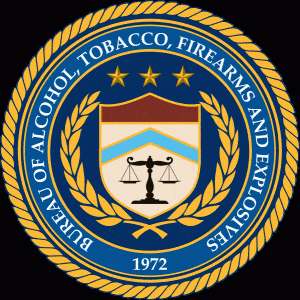 When Senators Mike Lee, Josh Hawley, Ted Cruz, John Kennedy and Joni Ernst raised our concerns, Chuck Canterbury walked back some of his previous statements on unconstitutional background check laws and support of anti-gun appointees like Eric Holder and Sonia Sotomayor—often blaming his position as official spokesperson for the Fraternal Order of Police (FOP). 
This is not to say that Gun Owners of America is pleased with all his statements. Chuck Canterbury could not explain where the right to keep and bear arms came from when pressed with good questions by Senator Ernst. 
Further, he contradicted himself in an attempt to clarify the FOP's opposition to Constitutional Carry in Ohio. 
With these continued concerns in mind, we stand alongside Senator Mike Lee, who said at the conclusion of the hearing: 
Time and time again you have made statements about the Second Amendment. You've made statements with regard to Justice Sotomayor; you turned out to be wrong. You've embraced a number of policies that run roughshod over the rights of law-abiding citizens in favor of the authority of the government. Time and time when we see this kind of activity, it involves government activity that, very often, has the tendency, the potential, and, in many cases, the practical effect of making life more difficult for law-abiding American citizens while doing little-or-nothing to restrict actual criminal behavior. That is of great concern to me, given that we are talking about investing great regulatory power in you. You referred earlier to the fact that you would have access to experts on your staff. That's code for "executive branch bureaucrats." And if those are the people who are going to be making the decisions, that concerns me as well. Your answers today have unfortunately not alleviated the concerns which I hoped you might be able to alleviate today. (Emphasis Added.) 
We are not convinced that Chuck Canterbury is the best man for the job of ATF Director. Certainly, he is not a no-compromise supporter of the Second Amendment. 
Aidan Johnston is the Director of Federal Affairs for Gun Owners of America.