Thumbs Up Or Down? New Poll Shows Flaw In Gun Control Argument
Written by Cam Edwards, Bearing Arms
Published: 02 August 2019
Gun control activists in Ohio are touting a new poll in the Buckeye State showing massive support for background checks on all gun sales, but they're ignoring the results of another poll question that demonstrates a flaw in the gun control argument….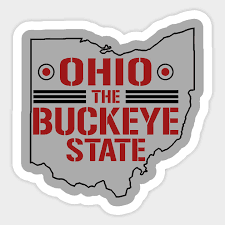 The results of the Quinnipiac University poll appear to provide a boost to Ohioans for Gun Safety, a group which seeks to tighten background checks for gun buyers.
The Quinnipiac poll, released July 26, shows Ohio voters support background checks for all gun buyers, with 90 percent in favor and 8 percent opposed. The divide among gun owners was 87 percent in favor and 11 percent opposed.
Wow, that sure does look like massive support for a dramatic change to Ohio's gun laws. And it would be a dramatic change to require background checks be performed on all private transfers of firearms, which is what gun control advocates are calling for. So that must mean roughly the same number of Ohioans believe the state's gun laws need to be changed, right?
Wrong.
On another question, voters were more evenly divided. The survey showed 48 percent support stricter gun laws, with 46 percent opposed.
So, support for "stricter" gun laws is about half as popular as "requiring background checks for all gun owners", even though in order to require those background checks, you'd have to put more gun control laws on the books.  What gives?
It seems likely to me that the vast majority of poll respondents were thinking of retail sales of firearms when they were asked the first question. There's already a federal law mandating background checks on retail sales, which would account for the broad support for "background checks on all gun sales" in the Quinnipiac survey.  That's why the support is so high for background checks, but dramatically lower for more gun control laws in general. The respondents simply don't understand that there's a contradiction in what they're telling pollsters….
When voters get a chance to actually cast a ballot in favor or against the proposed law, however, the numbers change. In Maine in 2016, a universal background check referendum went down to defeat 52-48, and a nearly identical referendum passed in Nevada by less than 1% of the vote, and the law was so badly flawed that it couldn't even be enforced.
Featured GOA News & Updates