'Red flag' gun confiscation for US military members in House defense budget
Written by Ryan Morgan, American Military News
Published: 30 July 2020
Last week the Democrat-controlled U.S. House of Representatives passed its version of the 2021 national defense budget, which includes a Gun Confiscation Order (GCO) that applies to military members.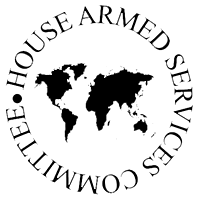 The House's $740 billion National Defense Authorization (NDAA) for 2021, H.R. 6395, passed unanimously out of the House Armed Services Committee and then by a veto-proof majority on the House floor. The legislation, which still has to pass the Republican-controlled U.S. Senate, includes the provision comparable to extreme risk protective orders often referred to as "red flag laws."
The particular section of the bill, Section 542 Authority of Military Judges and Military Magistrates to Issue Military Court Protective Orders. The legislation further states "a military court protective order issued on an ex parte basis shall restrain a person from possessing, receiving, or otherwise accessing a firearm."
The language indicates the orders can be granted to restrain military members accused of sex or domestic violence offenses before referral of charges and court-martial trials.
The protective orders are initially set to last a period of 30 days, but can be renewed for additional 30-day periods. The subject of the protective order may also request a review of the order to determine if the protective order was initially granted improperly.
The confiscatory protective orders are intended to protect those alleging abuse by the subjects of the protective orders while the legal process proceeds, though critics of such confiscatory protective orders argue that they deprive gun owners of their second amendment rights before a trial to determine their guilt.
In an opinion of the legislation shared by Gun Owners of America, the gun rights advocacy group raises concerns about the standard of proof for granting the confiscatory protective orders and argues gun owners have been killed in the past by law enforcement officers carrying out similar protective order legislation passed at the state level.
President Donald Trump has already indicated he would veto the House version of the NDAA in its current form, citing it's a number of provisions including renaming military bases named after Confederate leaders, limiting the use of defense funds allowed for withdrawing U.S. troops from places like Afghanistan and limiting border wall construction…
Read more at American Military News