10 Things I Hate About Concealed Carry
Written by Melody Lauer
Published: 07 July 2017
10 Things I Hate About Concealed Carry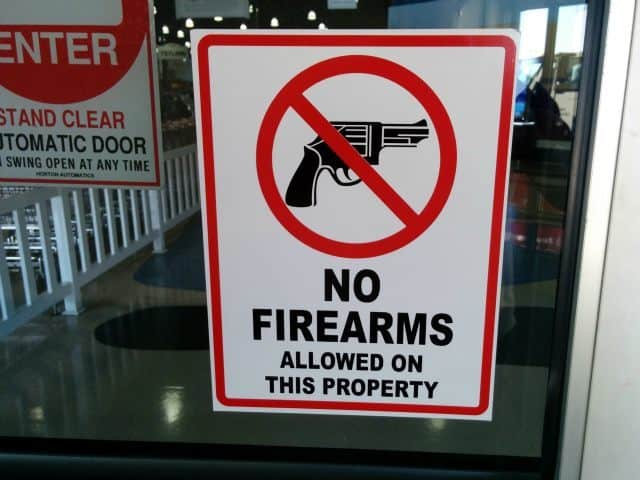 Anyone who carries concealed for more than a few days finds something that annoys them about toting a gun around all the time. Whether it's the occasional nostalgia about wild weekends with friends or the way that a particular holster sometimes scratches your side or the uneven pull in a particular pair of jeans. There is always something.
Brushing these small inconveniences aside, I asked myself what things about carrying a gun have been the constant annoyances over the last decade. I compiled my list below as well as the things I've done to mitigate these frustrations.
1. Post Office
Unless you wear a particular type of badge, carrying on federal property is reserved for, well, the feds. Imagine my surprise, and subsequent annoyance, when I moved to a town that had an ordinance against mailboxes. Everyone in the town was assigned a post office box, which was the only way to receive mail. This meant daily trips to the post office where my gun was not allowed. In order to avoid committing a felony, I had to find a safe way to store my gun when I went to get my mail.
Seven years and three kids later, I still make the daily trek to the post office. Whether that means a quick trip sans gun or stashing the gun in the lockable glove box or in a mobile safe, it's something that must be done to stay within the law. It's annoying, but short of legislation amending the restriction on carrying in a post office and on other federal property, I do what I must to stay legal.
2. Signs and Schools
Lucky for me, I live in the state of Iowa where the majority of "no gun" signs do not carry the weight of law. I can waltz past them with my greatest fear being a trespassing charge if I fail to leave the premises when asked. Other states are not so lenient so keeping an eye out for signs, and having to remove and store my gun safely and securely, can be a hassle. My state does have some strange restrictions as to where we can carry guns, and not all of those are posted clearly. I have to know the laws and remember them when going about my day, which can be difficult and frustrating for a busy, often distracted, mom. Additionally, the debate as to whether or not one can pick up their children from school in my state while armed continues to rage in concealed carry classes.
For those who are properly trained and responsible, the constant removal and temporary storage of their firearm in places like vehicles in parking lots are far more dangerous to the general public and increases the potential thefts than the continued carry of a firearm into these prohibited places.
Having holsters that allow me to quickly and safely remove the holstered gun that can then be stashed in a lockable, portable safe or glove box has been my go-to answer for these moments, but to avoid the hassle and additional danger, I try to just stay away from any place I am prohibited from carrying my firearm.
Featured GOA News & Updates