Donald Trump Agrees with Clinton that People on Watch Lists Should Potentially be Barred from Buying Guns
Written by Gary Fields
Published: 27 September 2016
Donald Trump Agrees with Clinton that People on Watch Lists Should Potentially be Barred from Buying Guns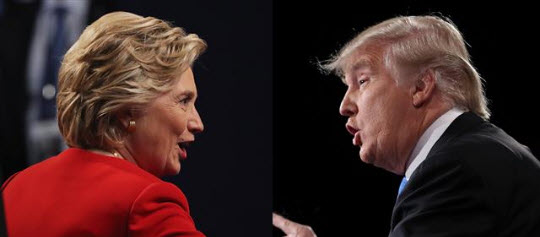 "The problem with secret government watch lists is that they are full of non-criminals," [GOA's Erich] Pratt said. "No one should lose their rights, including those protected by the Second Amendment, without being convicted in a court of law."
---
Donald Trump Agrees with Clinton that People on Watch Lists Should Potentially be Barred from Buying Guns
Republican nominee Donald Trump appeared at first blush to deviate from gun-rights orthodoxy in this week's presidential debate when he agreed with Democrat Hillary Clinton that people on terror watch lists should potentially be barred from buying guns.
By reaffirming that position Monday—with millions watching and at a pivotal point in the campaign—Mr. Trump underlined the rarity of a GOP nominee taking anything but an unrelenting position regarding gun rights.
"I agree with you," Mr. Trump told Mrs. Clinton. "I think we have to look very strongly at no-fly lists and watch lists."
But Mr. Trump quickly aligned himself with the National Rifle Association by adding that he favors what the NRA views as due-process safeguards, which critics say would allow many on the federal government's lists to buy guns anyway.
"When people are on there, even if they should be on there, we'll help them," Mr. Trump said. "We'll help them legally. We'll help them get off." …
[Editor's Note:  Gun Owners of America has taken a hard line — see here and here — against using government watch lists to deny Americans' gun rights.]
Erich Pratt, executive director of Gun Owners of America, said the key is for people on the watch list to have an opportunity for due process.
"The problem with secret government watch lists is that they are full of non-criminals," Mr. Pratt said. "No one should lose their rights, including those protected by the Second Amendment, without being convicted in a court of law."
Featured GOA News & Updates