GOA on IN shooting: We Must Equip Self-Defenders with Necessary Tools
Written by Jordan Stein
Published: 16 April 2021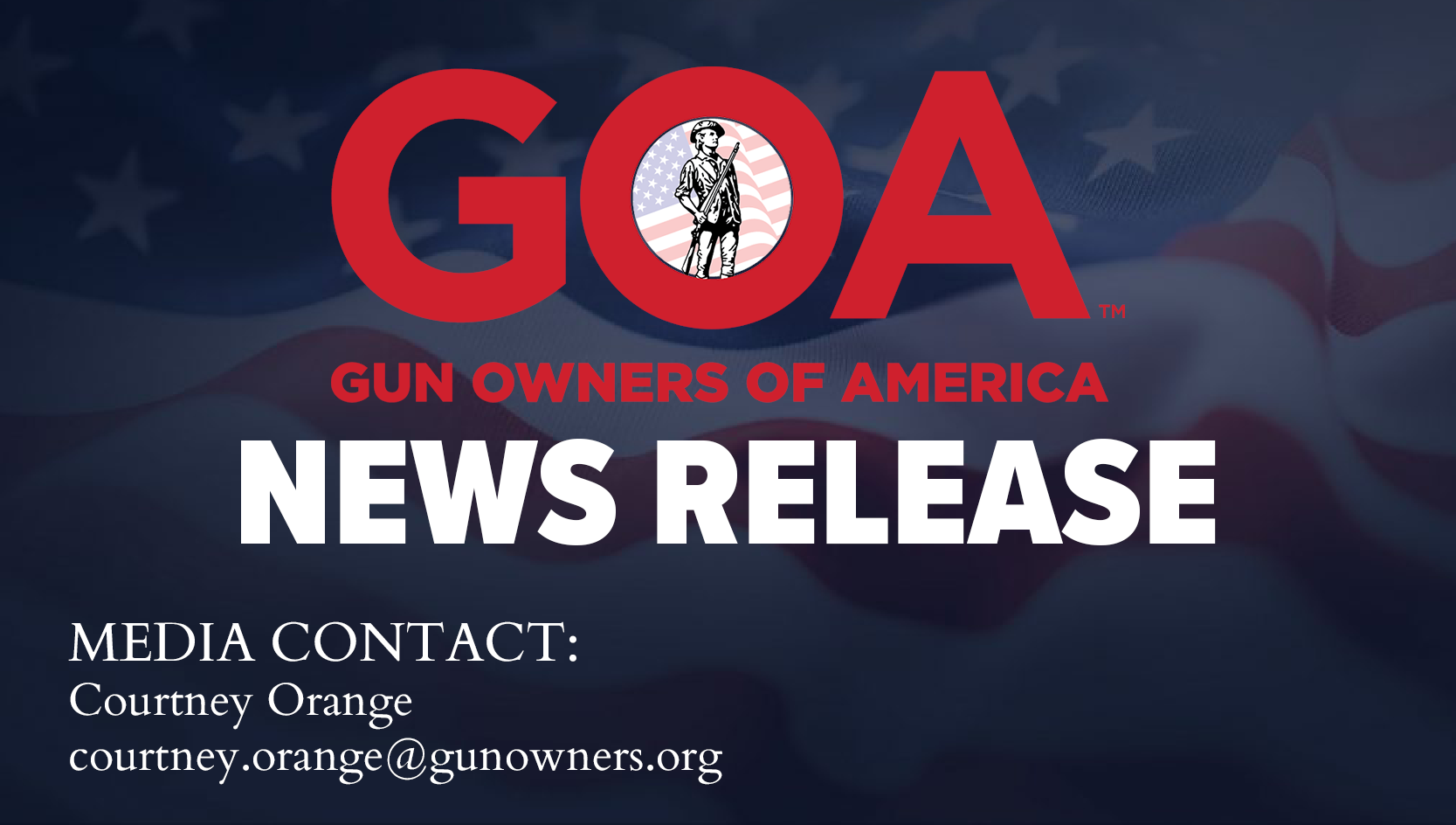 April 16, 2021
For immediate release
GOA: We Must Equip Self-Defenders with Necessary Tools
Springfield, VA – Gun Owners of America's (GOA) Senior Vice President Erich Pratt released the following statement regarding the tragic shooting at a FedEx facility in Indianapolis, Indiana:
Today's tragic shooting in Indiana will no doubt be used by anti-gun forces to further restrict the right to keep and bear arms. While we pray and mourn for those lost and hurt, now is not the time to leave honest people vulnerable to attack. Instead, we should equip self-defenders with the tools needed to protect themselves.
A report indicates that one brave individual attempted to retrieve a firearm from his vehicle, but was still tragically killed by the shooter. Had this individual not been disarmed, perhaps more lives could have been saved. It is well-known that armed citizen engagement is a proven and effective tool again mass shooter events. And some of these have been documented by the FBI.
Public records show that FedEx bans their employees from carrying firearms in their facilities. In 2015, the Superior Court of Pennsylvania upheld the right of FedEx to terminate an employee for carrying a handgun in his personal vehicle while performing work for FedEx in Stewart v. Federal Express Corp.
Statistics show that mass killings are very rare and that more than 90% of public mass shootings typically take place in "gun-free zones" where civilians are not permitted to carry firearms. There is a lot of misinformation about 'mass casualty events' and we must ensure to separate fact from fiction at a time when political passions will run high.
Gun Owners of America is tireless in our efforts to protect and defend the Second Amendment rights of all Americans. Contrary to what President Biden recently called "a public health crisis," executive actions to restrict or prohibit Second Amendment rights is not the answer.
We believe every Amendment in the Bill of Rights is absolute, including the Second Amendment which specifically says, "shall not be infringed." Those rights cannot be diminished or dissolved by the stroke of any executive pen.
Erich Pratt, or another GOA spokesperson, is available for interviews. Gun Owners of America is a grassroots nonprofit dedicated to protecting the right to keep and bear arms without compromise. For more information, visit GOA's Press Center.
— GOA —
Featured GOA News & Updates