ICE Files Detainer Against El Salvadorian Student Who Brought Stolen AR-15 To Maryland High School
Written by Jonah Bennett
Published: 09 May 2017
ICE Files Detainer Against El Salvadorian Student Who Brought Stolen AR-15 To Maryland High School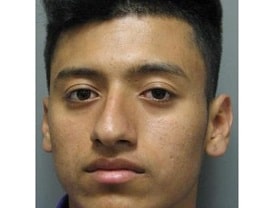 Immigration and Customs Enforcement (ICE) has filed an immigration detainer against high school junior Mario G. Alvarado after he brought a stolen AR-15 to his Maryland high school.
"U.S. Immigration and Customs Enforcement lodged an immigration detainer against Mario G. Alvarado, an 18-year-old citizen of El Salvador, on May 2, 2017, with the Montgomery County Detention Center after he was arrested on criminal charges," read an ICE statement posted by ABC7 News.
Montgomery County police in Maryland arrested 18-year-old Albert Einstein High School student Alvarado on Monday after he allegedly was caught driving a stolen car, which had a stolen AR-15 in the trunk. The rifle itself had been lifted from a police cruiser on Saturday.
"ICE places detainers on individuals who have been arrested on local criminal charges and who are suspected of being deportable, so that ICE can take custody of those individuals when they are released from local custody," the statement continued.
Featured GOA News & Updates