City wants lawsuit filed against gun legislation dropped
Written by WPXI News
Published: 29 July 2019
City of Pittsburgh officials want the lawsuit filed against new gun legislation dropped and say the people who filed the suit have no case.
Attorneys for the city of Pittsburgh said in court documents filed this week that a lawsuit challenging the gun control ordinances was rushed into court and should be dismissed. According to documents obtained by Target 11, the "plaintiff's case is premised on the erroneous assumption that the Ordinance prohibits the mere carrying of a firearm loaded with an LCM or large capacity magazine. It does not.  Instead, the Ordinance much more narrowly prohibits only the use of an LCM or the use of a firearm loaded with an LCM in public places in Pittsburgh."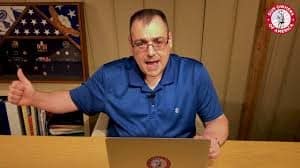 "This is all legal obfuscation by the city. They are grasping at straws, trying to think of a way to deny people their constitutional rights," Val Finnell, the Pennsylvania director of Gun Owners of America, said.
The lawsuit was filed by a separate organization from Gun Owners of America.
"The law in Pennsylvania makes no distinction. Municipalities have absolutely no authority, zero authority, to enact any gun control legislation, whether that is use, carrying, bans – whatever it might be," Finnell said…
Featured GOA News & Updates