FBI: 27.5 Million Gun Background Checks in 2016; New Record
Written by AWR Hawkins
Published: 04 January 2017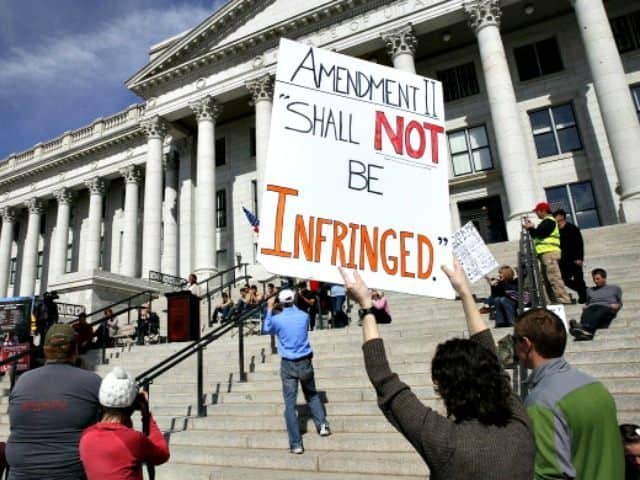 Newly-released FBI figures show that the number of background checks conducted for gun purchasers in 2016 were so high they actually beat the previous annual record by more than 4 million.
According to FBI figures, there were 2,771,159 background checks conducted in December. That was down slightly from the record high of 3,314,594 checks conducted in December 2015, but was more than high enough to help make 2016 a historical year for background checks. In fact, a new all-time record of 27,538,673 background checks conducted in 2016.
On top of the astounding number of checks, each check could represent more than one gun sold at retail. Checks are performed on the purchaser rather than the gun(s) the purchaser wishes to buy.
Once a check is passed, a customer can buy numerous guns. That means 27,538,673 background checks could amount to 55,077,346 guns sold, if every would-be buyer bought two guns. If each bought three, the figure would be 82,616,019 guns sold.
[Editor's Note:  Despite a record quantity of guns sold in 2016 — numbering in the multiples of millions — reports show that only an average of 32 people will be prosecuted for being a criminal trying to buy a gun. See p. 32 of the Inspector General's audit of the Justice Department.  So the question is: why is the Second Amendment being infringed when it's obvious background checks don't work?!?] 
Featured GOA News & Updates