Woman Holds Burglar At Gunpoint
Written by Ammoland
Published: 14 January 2017
Woman Holds Burglar At Gunpoint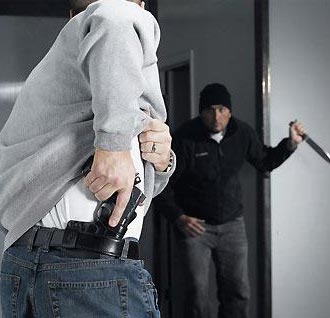 The Tifton Gazette reports 12-21-2016 in Tifton, Georgia, a local woman was leaving the local CrossFit back on December 12th when she saw a thief going through the belongings in her car.
When a 40 year old male suspect was rummaging through her vehicle, the intended victim, who was armed with a .45, fired a warning shot. The suspect surrendered and the woman held the thief at gunpoint until police arrived.
He was placed in police custody and taken to the county jail.
A recent area history: Five vehicles were burglarized over the prior two weeks in Tifton, with valuables and money that were left in the vehicles being stolen.
Featured GOA News & Updates