Where Guns are Banned, Government Snooping Follows
Written by Erich Pratt
Published: 08 June 2017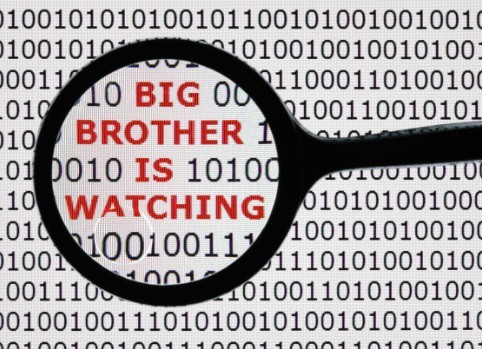 "The Czech Republic is taking a totally different approach [than the British]. In January, their president urged citizens to buy guns and shoot terrorists dead…. there have been no mass shootings since their president's bold encouragement."
---
Where Guns are Banned, Government Snooping Follows
These are amazing times.
Despite repeated terror attacks in his city, London Mayor Sadiq Khan is sticking to his "guns."
There are no plans to start allowing law-abiding citizens to defend themselves with firearms — despite the fact that vocal activists are demanding the right to do so. 
So what are Londoners to do?  
Well, Rolling Stone writer, Kory Grow, explains that government officials are redoubling their efforts to provide safety from the top-down.  
What Grow describes would shock civil libertarians in this country, although it seems to have hardly raised eyebrows in England.
Grow attended an Ariana Grande benefit concert in Manchester that was aimed at raising support for terror victims. Grow describes what happened to him after he left the concert:
[It] felt incredibly safe. As I made my own way to the tram, I wrote in my Apple Notes app, "Helicopter hovering overhead," which to me signified that the fans were being watched over. 
Then two policemen stopped me and asked me who I was with and whether I'd written anything about a helicopter into my phone, without explaining the technology of how they'd read my Notes app. 
After a friendly back-and-forth, they looked through my bag, checked my ID and business card and determined I wasn't a threat. 
"You have to understand, tensions are running high," one of the men said with a smile and a handshake, allowing me through the gate. Manchester was secure tonight.
The "security" that seems to comfort Grow would shock most Americans. How many would respond with a curt, "So you're reading my iPhone?"
The Czech Republic is taking a totally different approach.  In January, their president urged citizens to buy guns and shoot terrorists dead. 
Gun sales are skyrocketing in that nation, and there have been no mass shootings since their president's bold encouragement.
The sad thing is that Mayor Khan is convinced that residents must accept terror as a way of life.
So Londoners lose twice.  They already can't defend themselves against terrorists.  But now their right to privacy is further eroded, as they're being subjected to greater levels of government snooping.
Erich Pratt is the Executive Director of Gun Owners of America, a grassroots organization representing more than 1.5 million gun owners.