Virginia gun control fight sparks rush to join 2nd Amendment sanctuaries movement
Written by Justine Coleman, The Hill
Published: 26 January 2020
A contentious fight over gun control measures in Virginia is prompting hundreds of counties and localities around the country to declare themselves "Second Amendment sanctuaries."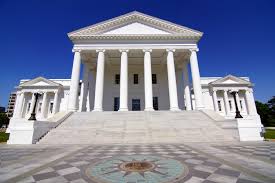 The national movement is growing momentum as the newly-elected Democratic legislature in Virginia plans stricter actions against guns, including universal background checks and "red flag" laws that would allow officials to seize guns from people considered to pose a threat.
The push has sparked a strong reaction by those who support gun rights. Tens of thousands gathered in Richmond last week to protest against the planned action, while at least 91 out of 95 counties in Virginia have declared themselves "sanctuaries" against gun control laws passed by the state.
Other localities around the country are now joining Virginia, even in states such as Mississippi that are not contemplating gun control measures. At least 83 counties nationwide have declared themselves as Second Amendment sanctuaries this month, following at least 131 last month, according to a count of local media reports conducted by The Hill…
"When a state starts denying the constitutionally protected rights of its citizens, then it is completely legitimate for officials at lower levels to step in and protect citizens," said Erich Pratt, the senior vice president of Guns Owners of America.
Gun Owners has served as a leading national organization of the movement, helping localities draft legislation as well as organizing citizen petitions.
Localities declaring themselves as sanctuaries hail from a broad range of states, from those seen as having stronger protections for gun owners such as Kentucky and Texas to those seen as having stricter gun control laws such as Illinois, New Jersey and Oregon…
Read more at The Hill