VA: Show up for your rights in Richmond
Attend Lobby Day in Richmond on January 17th
Last November, Virginia shocked the nation by electing pro-gunners like Winsome Sears and Jason Miyares to statewide offices in the Commonwealth, as well as putting pro-gunners in charge of the House of Delegates.
This success is due to the massive turnout of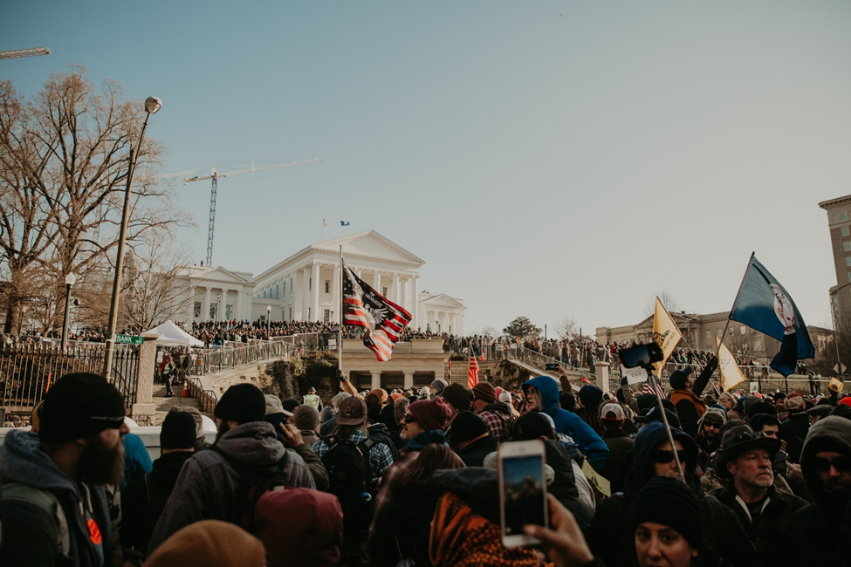 pro-gun voters around the Old Dominion.
Now, gun owners must show up again to build upon this success.
So please make plans to attend Lobby Day, hosted by our friends at the Virginia Citizens Defense League on January 17th at the state capitol in Richmond. Beginning at 8am, Lobby Day gives gun owners the opportunity to connect with their legislators and personally advocate for the right to keep and bear arms.
Who: You and thousands of other gun owners
What: Lobby Day
When: January 17th, 8-4pm
Where:  General Assembly (Pocahontas Building) 900 East Main Street, Richmond, VA 23219
Why: Advocate for the right to keep and bear arms to your legislators
Further information, such as travel arrangements, a pre-Lobby Day Dinner and more can be found here.
GOA's Erich Pratt will also be speaking remotely at the event, so you won't want to miss out.
Welcome Ty Brooks as New Virginia State Director
Gun Owners of America is pleased to announce Ty Brooks as Virginia's new State Director.
Ty brings a unique skill set and drive that will deliver results in Virginia.  He served our country as an Army Warrant Officer and completed five combat deployments.
Ty has worked as a defense contractor and a federal Department of the Army GS-14 level asset. Ty is an avid outdoorsman with a passion for the Second Amendment. Now, he's ready to serve GOA members and protect the right to keep and bear arms.
You'll hear more from Ty soon!
Featured GOA News & Updates