This Photo Of Donald Trump Jr. Showing Off A Belt With A Built-In Pistol Is On A Whole New Level
Written by Mehreen Kasana, Bustle
Published: 11 June 2018
President Donald Trump's oldest son is no stranger to creating controversy, especially on social media. In the most recent case, Donald Trump Jr. posted a photo of a belt on Instagram over the weekend — but it wasn't just any belt. It had a (small) firearm in its buckle, and Trump Jr. seemed pretty proud of it.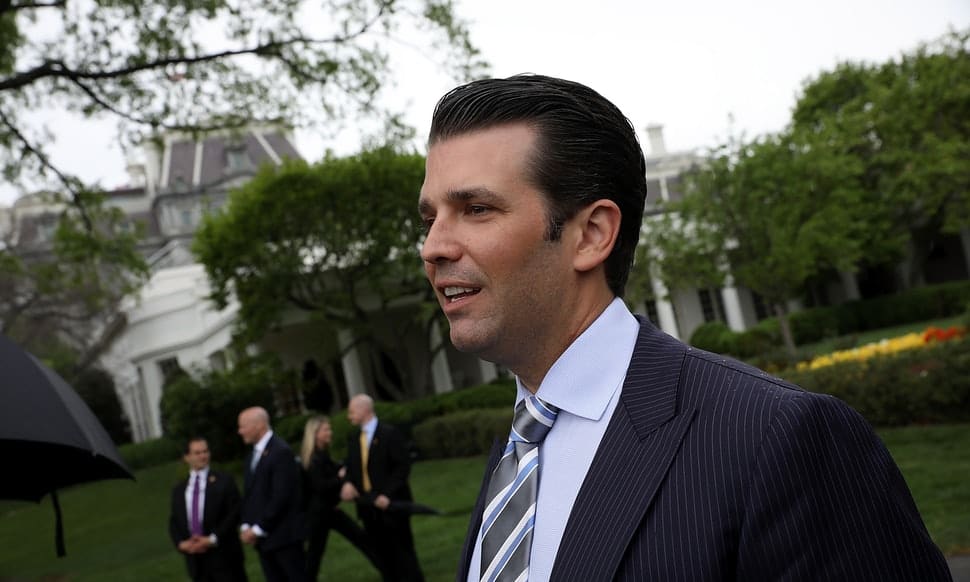 In the photo, a happy Trump Jr. can be seen modeling a Freedom Arms belt with a built-in .22-caliber pistol in its holder. He wrote in a caption that he "had fun getting a bit dirty today" and added, "I got to bust out the coolest belt ever. Taking open carry to a whole new level!" This may not shock viewers who have a general idea of Trump Jr.'s political stances. After all, the president's son is a staunch supporter of the Second Amendment.
Click here to see more GOA News articles like this one.
Examples of his support for the right to carry arms includes sharing memes from Gun Owners of America with text like: "Trump should tweet something anti-gun; I just want to see liberals defend the Second Amendment."
Featured GOA News & Updates