Supreme Court: Right to bear arms protected by highest category of liberty recognized by law
Written by Andrew P. Napolitano, Commentary
Published: 07 August 2019
Can the government constitutionally outlaw the types of rifles used by the El Paso and Dayton killers? In a word: No. We know that because in the first Supreme Court opinion upholding the individual right to keep and bear arms, the court addressed what kind of arms the Second Amendment protects. The court ruled that the Second Amendment protects individual ownership of weapons one can carry that are of the same degree of sophistication as the bad guys have — or the government has.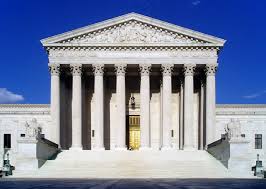 The government? Yes, the government. That's so because the Second Amendment was not written to protect the right to shoot deer. It was written to protect the right to shoot at tyrants and their agents when they have stolen liberty or property from the people. If you don't believe me on this, then read the Declaration of Independence. It justifies violence against the British government because of such thefts.
Governments are the greatest mass killers on the planet. Who can take without alarm any of their threats to emasculate our right to defend our personal liberties?…
The president also offered his support for "red flag" laws. These horrific statutes permit police or courts to seize guns from those deemed dangerous. Red flag laws are unconstitutional. The presumption of innocence and the due process requirement of demonstrable fault as a precondition to any punishment or sanction together prohibit the loss of liberty on the basis of what might happen in the future.
In America, we do not punish a person or deprive anyone of liberty on the basis of a fear of what the person might do. When the Soviets used psychiatric testimony to predict criminal behavior, President Ronald Reagan condemned it. Now, the president wants it here.
Featured GOA News & Updates