Senator Menendez' Magazine Ban Bill is "Obsolete"
Written by Jordan Stein
Published: 15 April 2021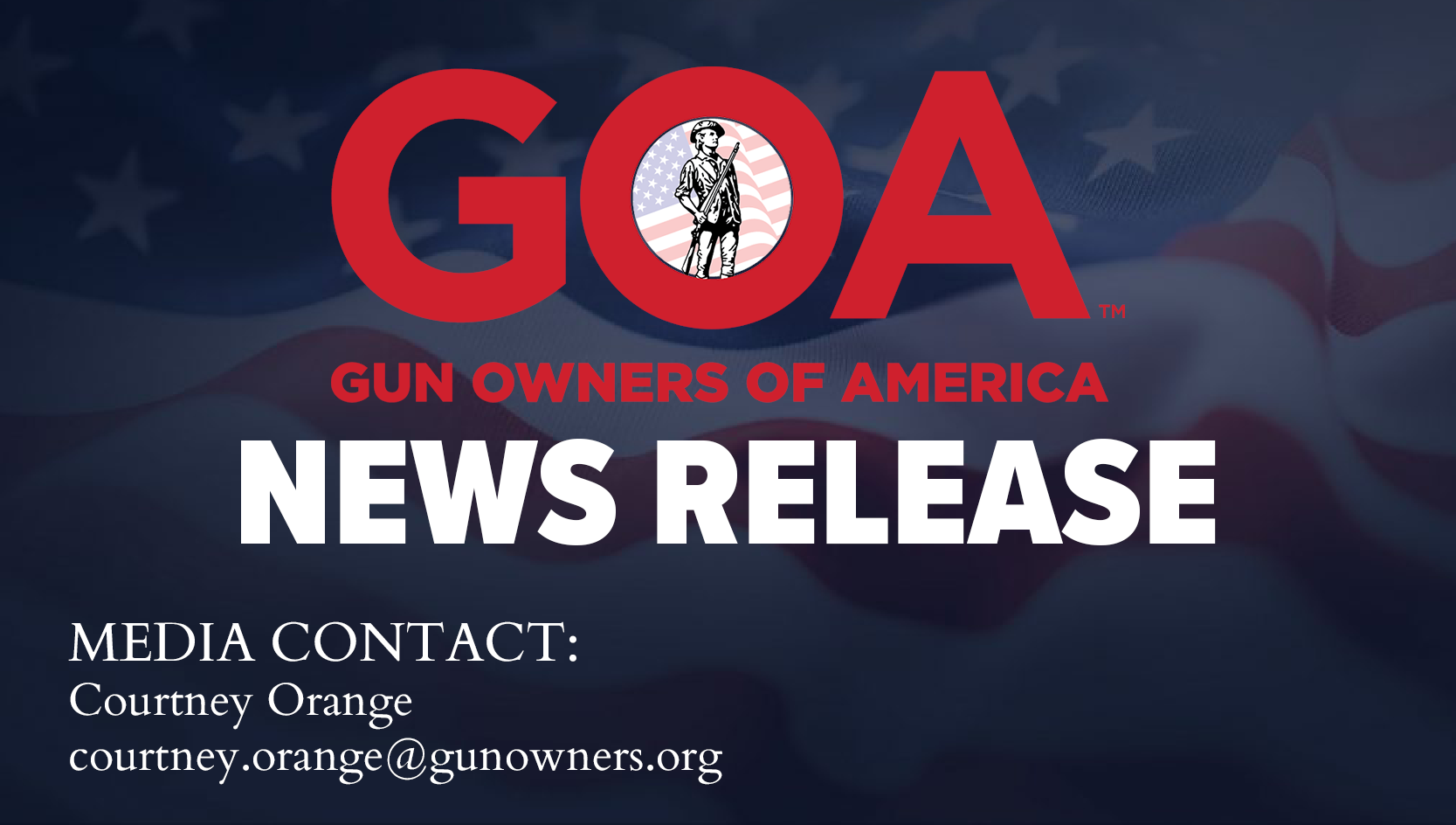 April 15, 2021
For immediate release
Senator Menendez' Magazine Ban Bill is "Obsolete"
Springfield, VA – Aidan Johnston, Director of Federal Affairs for Gun Owners of America (GOA), released the following statement after Senator Robert Menendez introduced an egregious bill to ban so-called "high capacity" magazines:
Gun Owners of America is appalled at the ignorance about modern firearm technology and the Bill of Rights which was displayed by Senator Menendez and his anti-gun magazine ban cosponsors.
Most modern home defense rifles and carry handguns come standard with magazines that hold more than the arbitrary limit of ten rounds.
The idea that magazines that hold 100, 50, or 30 rounds are neither for sport nor self-defense is a farce. Gun owners commonly equip their self-defense firearms with so-called "high capacity" magazines and shoot them for sport all the time.
While Senator Menendez has spent years focusing on his unconstitutional pipe dreams, gun owners in the 3D printing "maker" field have applied American ingenuity toward the creation of the 3D printable Glock Magazines.
Lovingly named the Menendez Mag (17 round) and Extendez Mag (30 round) after the Senator, these so-called "high capacity" magazines can be created with a few minutes printing, PLA plastic, and a wire.
Senator Menendez' standard capacity magazine ban is obsolete, and Gun Owners of America will make sure it never becomes law.
Gun Owners of America is a grassroots nonprofit which represents more than two million gun owners who are dedicated to protecting the right to keep and bear arms without compromise. For more information, visit GOA's Press Center.
— GOA —
Featured GOA News & Updates