Group of Texas Firearms Instructors Oppose Constitutional Carry
Written by John Crump, Ammoland
Published: 15 April 2021
UPDATE: Michael Gamber of Revolver Mom, Inc., claims to have never signed onto the letter, but did get an email from Raul Camacho asking him to join. Gamber states he never replied and fully supports Constitutional Carry.  AmmoLand News is investigating further.
A group of Texas license to carry (LTC) instructors lead by Raul Camacho have teamed up with anti-gun groups to try to sink Constitutional Carry in the Lone Star State.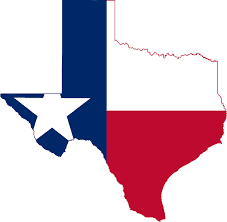 The group led by LTC instructor Raul Camacho of Safety Measures, LLC held a press conference in front of the Texas Capitol where they called on the Legislature to vote down House Bill 1911, which would allow for permitless carry in the state. Camacho is also a board member of Gun Sense Texas.
Gun Sense Texas is an anti-gun group that is similar to Moms Demand Action. The group supports gun control efforts and proposes measures such as universal background checks, extreme protection orders (red flag laws), and "safe storage" laws. The organization strongly opposes removing any hurdle to gun ownership…
Other LTC instructors vehemently disagree with the anti-Constitutional Carry instructors. One of these instructors is the Director of Training at Tier One Security Company, Jerah Hutchins.
Hutchins states: "Supporting Constitutional Carry as an LTC instructor is the difference between capitalism and greed. As instructors, our job is to teach and influence Texans to be responsible gun owners. This can be accomplished without an infringing licensure."
Gun Owners of America (GOA) also have come out strongly against the instructor's name in the letter.
GOA's statement reads: "While Gun Owners of America encourages gun owners to obtain quality training, we would hate for any Texas gun owners to give their hard-earned money to the tiny fraction of instructors who actively fight against their core values. We urge our members to seek training from those who advocate in favor of our liberties and support Constitutional Carry."
Read more at Ammoland