The Time has Come: Repeal the United Nations Participation Act of 1945
Written by Justin O Smith
Published: 21 January 2017
The Time has Come: Repeal the United Nations Participation Act of 1945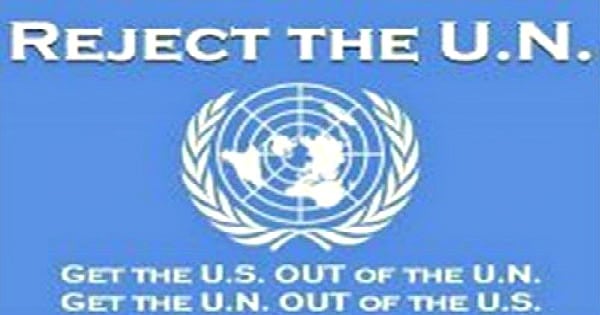 One more day should not pass before the United States Congress votes to immediately halt all funding to the United Nations and end our membership in the U.N., largely comprised of our enemies, which falsely presents itself as an organization dedicated to worldwide freedom, liberty and "social justice" for all. Not only does the U.N. support terrorism, it is anti-American and anti-Israeli, and through U.N. schemes, like Agenda 2030 and "sustainable development", the U.N. promotes tyranny and the subversion of any mechanism for freedom, such as our U.S. Constitution, thus promoting the suppression of the unalienable rights of all mankind.
The U.N. claims that it seeks to create a peaceful world and protect human rights, and yet, many of the world's most troublesome and violent nations and human rights violators — Russia, China, Indonesia, Qatar, Saudi Arabia, Venezuela and Cuba — sit on the U.N. Human Rights Council. One should recall that the United States was removed from the U.N. Human Rights High Commission in 2001, in retaliation for the U.S.'s defense of Israel, an all time high point for U.N. hostility towards the U.S.
U.S. taxpayers' money far too often is placed against American values and interests, whenever the United States gives it to the U.N. This occurs because the U.N. majority of votes is held by the undemocratic 57 member nations of the Organization for Islamic Cooperation (OIC) and the 120 member Non-Aligned Movement, chaired by Iran from 2012 to 2015. And so, the U.N.'s World Intellectual Property Organization in Geneva, heavily funded by the U.S., was able to pass dual-use nuclear technology to Iran and North Korea, without batting an eye.
Featured GOA News & Updates