Ohio Colleges Demand Students Remain Defenseless Despite Campus Carry Law
Written by AWR Hawkins
Published: 22 January 2017
Ohio Colleges Demand Students Remain Defenseless Despite Campus Carry Law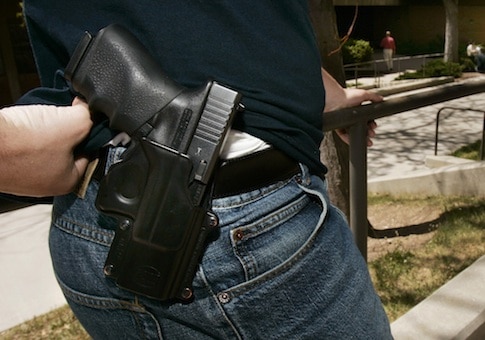 A January 19 survey of Ohio colleges and universities found most boards and presidents determined to prohibit guns for self-defense despite a new law allowing concealed carry permit holders to be armed on campus.
Ohio's campus carry law was signed by Governor John Kasich (R) on December 19 after lawmakers passed the measure following the November 28 knife and car attack against unarmed Ohio State students. The law removes the state's ban on campus carry, allowing each college and university system to allow or prohibit campus carry as they see fit.
The law takes effect on March 19, 2017.
Cleveland.com surveyed "every private and two-year college in Northeast Ohio and every public university statewide" and found the "general consensus" was that law-abiding students would continue to be disarmed on campus by college and university policies.
Featured GOA News & Updates