RELEASE: Anti-gunners Using Ft. Lauderdale Tragedy to Push Gun Control
Written by admin
Published: 07 January 2017
RELEASE: Anti-gunners Using Ft. Lauderdale Tragedy to Push Gun Control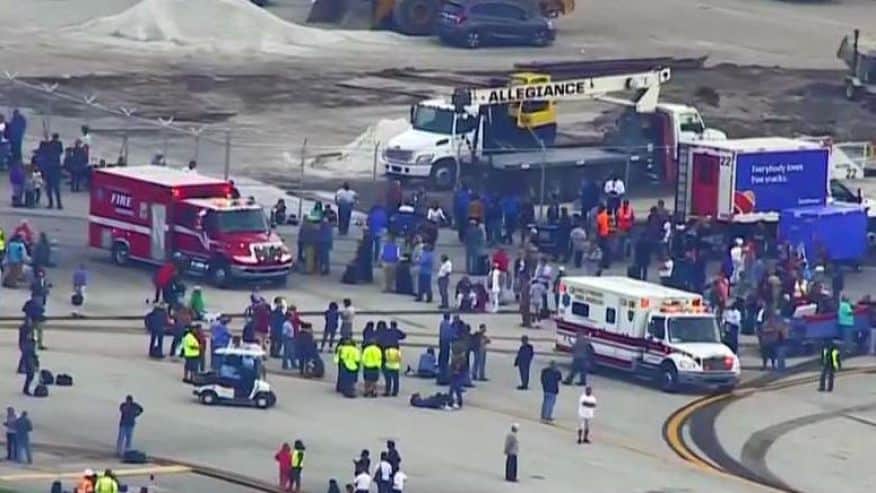 Gun Owners of America responded to the shooting at the Ft. Lauderdale airport and sent sincere condolences to those who were directly affected and to their families.
---
But after five people were murdered by an evil perpetrator on Friday afternoon at the Ft. Lauderdale airport, anti-gun spokesmen took to social media to push gun control.
Dan Gross of the Brady Campaign tweeted the gun industry wants more guns so that "we feel safe nowhere." 
And Shannon Watts, whose group was effectively founded by anti-gun billionaire Michael Bloomberg, blamed the shooting on Congress because it "won't stand up to the gun lobby."
But GOA Executive Director Erich Pratt asked, "What about blaming the thug who did this?"
"Apparently it's in vogue not to blame evil people for their evil deeds," Pratt said.  "Just this week, CNN's Don Lemon emphatically stated that the malicious swine who tortured a mentally handicapped man in Illinois were not 'evil,' just recipients of 'bad home training.'
"Anti-gun liberals have this amazing propensity to give bad guys a pass, and instead 'level their guns' at law-abiding gun owners and at their rights protected by the Second Amendment," Pratt said.
Dan Gross and Shannon Watts should consider the role that gun control played in this shooting Pratt continued. 
"Quite simply, the Ft. Lauderdale airport is a gun-free zone," Pratt stated. "In fact, the Crime Prevention Research Center reports that 'Florida is one of only six states that completely ban concealed carry at airports.'"
The bottom line, according to Pratt, was that the shooter was able to empty his firearm — and pause to reload — without any fear that anyone in that baggage area would be able to fire back.  This, in one of the most heavily policed areas in the country.
The result was at least nine victims and five fatalities in a facility policed by a department which receives over $60 billion a year. And they were murdered by a killer who may have been inspired by ISIS, Pratt commented.
"Gun control doesn't make people safer because bad guys ignore the laws," Pratt concluded.  "But good guys with guns have stopped mass shootings in the past — as evidenced by the fire fighter in South Carolina, an Uber driver in Chicago and a doctor in Pennsylvania."
Erich Pratt, or another GOA spokesperson, is available for interviews. Gun Owners of America is a nonprofit lobbying organization dedicated to protecting the right to keep and bear arms without compromise. GOA represents over 1.5 million gun owners. For more information, visit gunowners.org.
— GOA —
Featured GOA News & Updates