Reciprocity Passes Committee
Written by Gabriella Hoffman, The Maven
Published: 30 November 2017
Finally: Concealed Carry Reciprocity Passes in the House Committee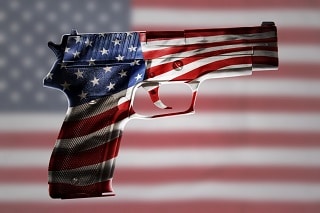 GOA applauds the committee passage of the concealed carry reciprocity and encourages the House leadership to take up the bill right away. – Erich Pratt
---
Finally: Concealed Carry Reciprocity Passes in the House Committee
The House Judiciary Committee announced yesterday that House Resolution (H.R.) 38—the Concealed Carry Reciprocity Act of 2017—was approved by a 19-11 vote.
What does this mean? If reconciliation in the Senate can occur and a bill is agreed upon by both chambers, all U.S. states can soon enjoy rights to concealed carry reciprocity — especially rights that have been denied to folks in high crime blue states and their crime-ridden cities.
…
Erich Pratt, Gun Owners of America's Executive Director, issued the following statement to The Resurgent:
"GOA applauds the committee passage of the concealed carry reciprocity and encourages the House leadership to take up the bill right away. This legislation will allow decent Americans to carry in any state in the country, thereby countering the fascist gun laws of anti-gun states.
"GOA also sends special kudos to Republicans on the Judiciary Committee who shot down an attempt by Democrats to delete the Constitutional Carry protections in the bill. Gun Owners of America opposed the amendment that sought to limit concealed carry reciprocity to permit holders only and was happy to see it go down to an inglorious defeat."
Read more at The Maven
Featured GOA News & Updates