Proof FBI's NICS Firearms-Background-Check is Gathering Our Private Info for INTERPOL
Gun Owners of America has obtained and supplied AmmoLand News with copies of the FBI's National Instant Criminal Background Check System (NICS) User Manual.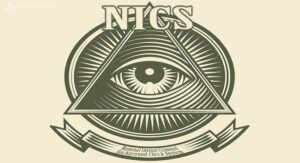 The first copy of the User Manual was obtained from a GOA's initiated Freedom of Information Act (FOIA) request to the FBI. The law enforcement agency heavily redacted the document. Certain information is exempt from FOIA requests. If an agency decides the information is exempt, they will blackout that section of the supplied document. Disputing what the government agencies can redact from public view tends to end up in courts, and fighting them is a drawn-out and time-consuming process.
Instead, we worked our contacts and were able to get a second copy of the FBI's National Instant Criminal Background Check System (NICS) User Manual from another source that showed the redacted information.
One of the FBI censored sections deals with giving U.S. citizens' private data to INTERPOL, the international criminal police organization that facilitates worldwide police investigations…
Gun owners have been told background checks are ONLY used to verify a person's eligibility to buy a gun. This document seems to dispute this assertion. Now you can see why they want Universal Background Checks so bad…
NICS, in this case, is used to gather information on a U.S citizen or someone in the country legally who is eligible to buy a firearm. That intelligence is then supplied to a foreign law enforcement agency. It is unclear what INTERPOL does with the FBI-provided information, but it is clear that the target for the snooping is never informed that the FBI handed over their data to INTERPOL.
Read more at Ammoland