Pot Prohibition Makes Self-Defense Illegal
Written by Jacob Sullum, Reason
Published: 12 September 2018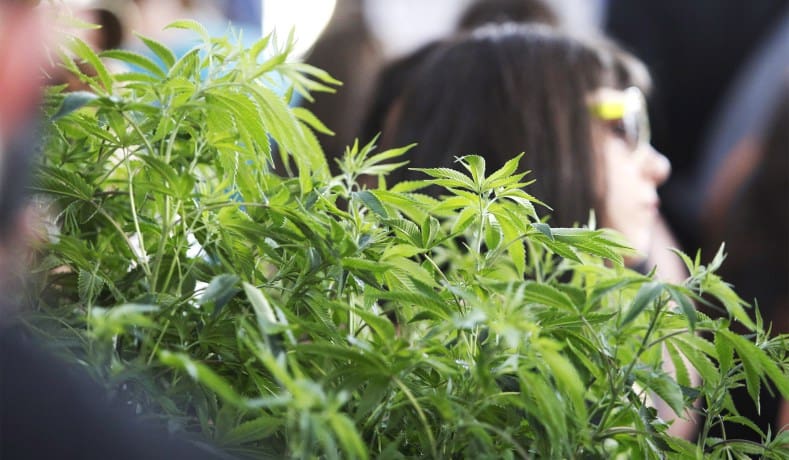 When a stranger forced his way into her apartment, tackled her, punched her repeatedly, and tried to cover her mouth with a cloth, Krissy Noble says, she did what she thought was necessary to protect herself and her unborn baby. She grabbed a handgun from the coffee table and shot the man three times, then ran to a neighbor's apartment and asked her to call the police.
Although local prosecutors agreed that the shooting was justified, Noble faces charges that could put her behind bars for years, thanks to a marijuana conviction that made it illegal for her to possess firearms. Her case shows how drug prohibition and indiscriminate gun laws conspire to deprive people of the constitutional right to armed self-defense.
Click here to see more 2A articles like this one.
"It is the opinion of this office that Krissy Lenae Noble was justified in her use of force and that this is a justifiable homicide, which does not merit the filing of criminal charges with regard to the homicidal event," Sebastian County Prosecuting Attorney Daniel Shue said in a statement issued last month. Noble, who had pleaded guilty to possessing marijuana with intent to deliver in February 2017, was nevertheless arrested for violating a state law that bars felons from possessing guns.
That offense is a Class D felony, punishable by up to six years in prison. Noble, who is 21 and now the mother of a baby boy, may also have to serve time for the marijuana offense, since staying away from guns was a condition of the five-year suspended sentence she received…
Featured GOA News & Updates