CA Gun Control Fail: Man Shoots and Kills Five in Bakersfield
Written by AWR Hawkins, Breitbart
Published: 13 September 2018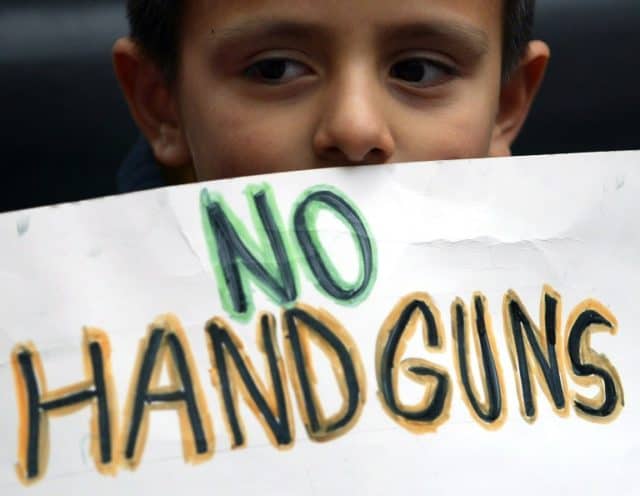 A man shot and killed five people in Bakersfield, California, Wednesday night before turning the gun on himself and ending his own life while being confronted by a Kern County Deputy.
The Los Angeles Times reports that five lives were taken via three different shootings carried out in various locations. The first of a locations was a trucking business, where the attacker confronted his wife and another man, then shot and killed both. He chased another individual into Bear Mountain Sports and killed him before going to home where he shot and killed two others.
Click here to see more 2A articles like this one.
Kern County Sheriff Donny Youngblood indicates the attacker then carjacked a vehicle. USA Today reports that the vehicle's owner called 911 to describe the attacker and the vehicle, and the suspect was soon spotted by a deputy on Edison Highway. The deputy cornered the attacker, who subsequently took his own life…
California has universal background checks, gun registration requirements, gun confiscation laws, a 10-day waiting period on gun purchases, a requirement that residents obtain a firearm safety certificate from the state before buying a gun, and a one-handgun-a-month purchase limit. They also have "good cause" limitations on concealed carry permit issuance, Gun Violence Restraining Orders, an "assault weapons" ban, a law against buying ammunition from out of state, and only allow guns sales from a state-approved roster of handguns.
Featured GOA News & Updates