France Considers The Unthinkable: Arming Local Police Officers
Written by Micah Rate, Bearing Arms
Published: 13 September 2018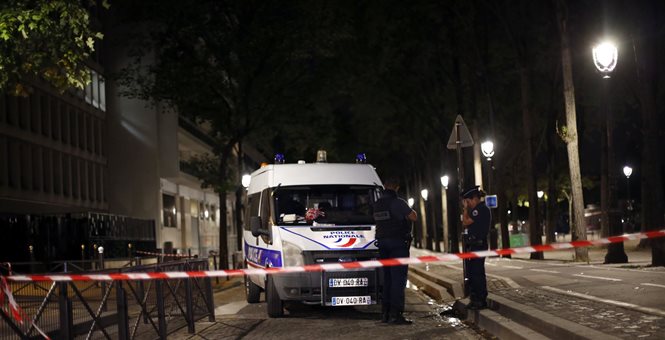 France's government has an unusual policy when it comes to arming its police officers. For officers at the local level, the government prohibits them from carrying, though they are the ones risking their lives to fight rising crime. The good news is, however, this bizarre policy may be coming to an end.
Quartz is now reporting that French officials are considering arming local police officers due to the threats of terrorism, rising crime, and because the mental health of France's officers is a particular area of concern…
Following the Charlie Hebdo terror attack in Paris, France in 2015, countries across Europe that were also facing threats of terrorism were said to be considering militarizing more of their police forces. In the Charlie Hebdo attack, two police officers were unarmed and defenseless when extremists murdered them.
Click here to see more 2A articles like this one.
According to Quartz, though France does not have a Second Amendment and its citizens don't have the right to bear arms, gun ownership is still high, while gun-related deaths is low. Quartz goes on to state that militarizing law enforcement doesn't make people safer.
"Research shows that doesn't necessarily make people safer: In the United States, the increasing militarization of law enforcement—as measured by acquisitions of unused military equipment—is associated with more civilian deaths," the outlet writes.
However, "civilian deaths" does nothing to explain that a majority of officer-involved shootings in the U.S. are justified. In 2015, the Washington Post reported that an overwhelming majority of police officer-involved shootings are justified. Those killed by police brandished a firearm, had already fired at pursuing officers, or were approaching officers with other types of weapons, like knives or hatchets…
Featured GOA News & Updates