Gun owners more likely to be politically active, says survey
Written by David Sherfinski
Published: 02 July 2017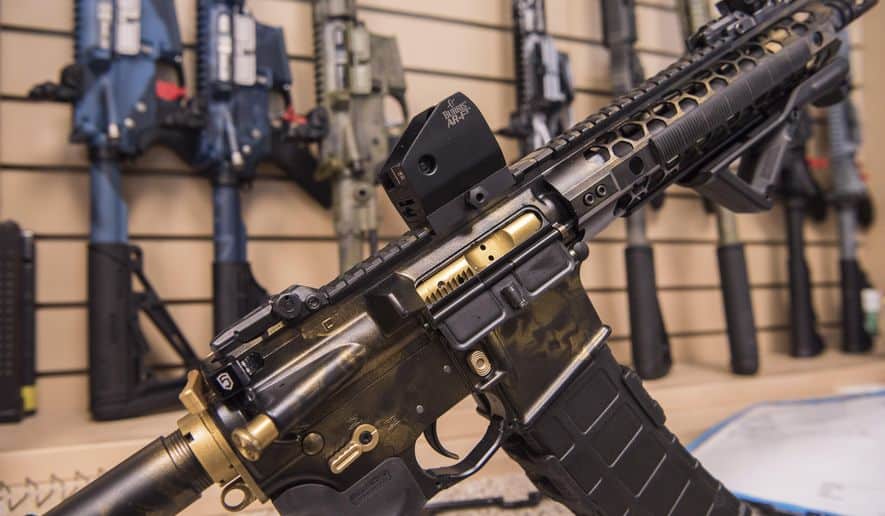 "Interestingly, you see far less support for background checks when the issue is put to the ballot," Erich Pratt said. "For example, even while Maine voted for Hillary Clinton in 2016, the state voted down a universal background check measure."
---
Gun owners more likely to be politically active, says survey
The majority of Americans favor stricter gun controls, but gun owners are much more likely to be politically active and to contact public officials about their beliefs, according to a new survey that goes a long way toward explaining the political power of Second Amendment advocates.
Twenty-one percent of gun owners said they have contacted public officials about their feelings on the issue, including 9 percent who had done so in the last year, according to the Pew Research Center. Just 12 percent of nonowners said they have ever contacted a public official on the subject.
Twenty-eight percent of gun owners also reported giving money to groups that take positions on gun policy, including 12 percent in the last year, compared to 10 percent of nonowners who say they've ever given money on the issue.
Click here to see more GOA News articles like this one.
In general, Americans side with the gun control advocates, with 52 percent of adults favoring stricter controls, 30 percent saying current laws are about right, and 18 percent who say the laws should be less strict.
But those numbers just don't translate to the voting booth, said Erich Pratt, executive director of Gun Owners of America.
"Interestingly, you see far less support for background checks when the issue is put to the ballot," Mr. Pratt said. "For example, even while Maine voted for Hillary Clinton in 2016, the state voted down a universal background check measure."