Pizza Hut Employee Shoots Robber
Written by Ammoland
Published: 09 August 2017
Pizza Hut Employee Shoots Robber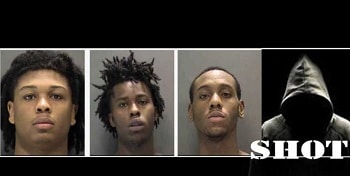 The Herald Tribune reports in Sarasota County, Florida on 07-19-2017, a Pizza Hut employee shot a man who attempted to rob the store Tuesday night.
According to Sarasota County the Sheriff's Office, two masked men attempted to rob the Pizza Hut at 3251 17th St. at about 11:30 p.m. One of the employees reported that he drew his lawfully carried firearm after one of the robbers pointed a gun at him.
The 22-year-old employee, who said he feared for his life, fired three times at the robber before taking cover. The robbers fled, leaving a firearm and some blood behind.
Click here to see more Self-Defense articles like this one.
The Sheriff's Office responded to reports of a gunshot victim being driven to Sarasota Memorial Hospital. A 21 year old from Bradenton was there being treated for a gunshot wound. He was arrested and charged with armed robbery.
Featured GOA News & Updates