Gun confiscation bill advances in Oregon
Written by Brian Seay
Published: 02 May 2017
Gun confiscation bill advances in Oregon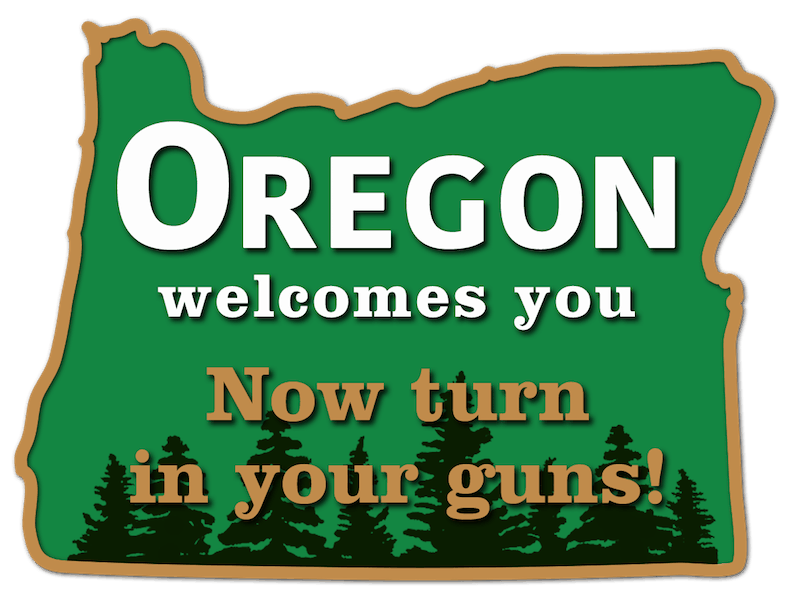 The Oregon Senate approved a bill Monday that would allow people to ask a court to revoke gun rights for family and household members.
Senate Bill 719A creates a process for obtaining a so-called "extreme risk protection order" that would prohibit someone from possessing a deadly weapon when a court determines the person could present imminent risk to themselves or others.
[You can urge your state Representative to oppose SB 719A by clicking here.]
The bill defines a deadly weapon as "any instrument, article or substance specifically designed for and presently capable of causing death or serious physical injury; or a firearm, whether loaded or unloaded."
Under the proposal, a law enforcement officer, or family or household member can initiate the protection order process. The person would have to surrender their weapons and concealed handgun license within 24 hours of being served with the protection order. When an officer serves the order, he or she can request immediate surrender of the weapons, but the person can also surrender to a gun dealer or a third party.
Spouses, intimate partners, parents, children, siblings, "or any person living within the same household" are eligible to initiate the process, according to the bill.
When family members or law enforcement officers go before the court, the burden of proof lies with them. Before signing off on the order, a judge will consider the person's history of suicide threats, and attempted, threatened or actual use of force against others. They'll also look at any convictions for violence, stalking, cruelty to animals, weapons charges, or illegal substance use, among other things.
The person ordered to surrender their deadly weapons has 30 days to contest the protection order. They'll then be granted a hearing within 21 days of that request….
The Oregon Firearms Federation called the bill "one of the most dangerous pieces of legislation the anti-gunners have ever dreamed up."
"It allows a family member to have a person's property and rights taken by force by the police and then assumes that even though that person is very dangerous, the people who made these accusations can live safely with the person who had his right taken," said a post on the OFF website. "It's complete madness."
[You can urge your state Representative to oppose SB 719A by clicking here.]