Liberty University Unveils Plan for Outdoor Shooting Complex
Written by Tanner Ray
Published: 08 December 2016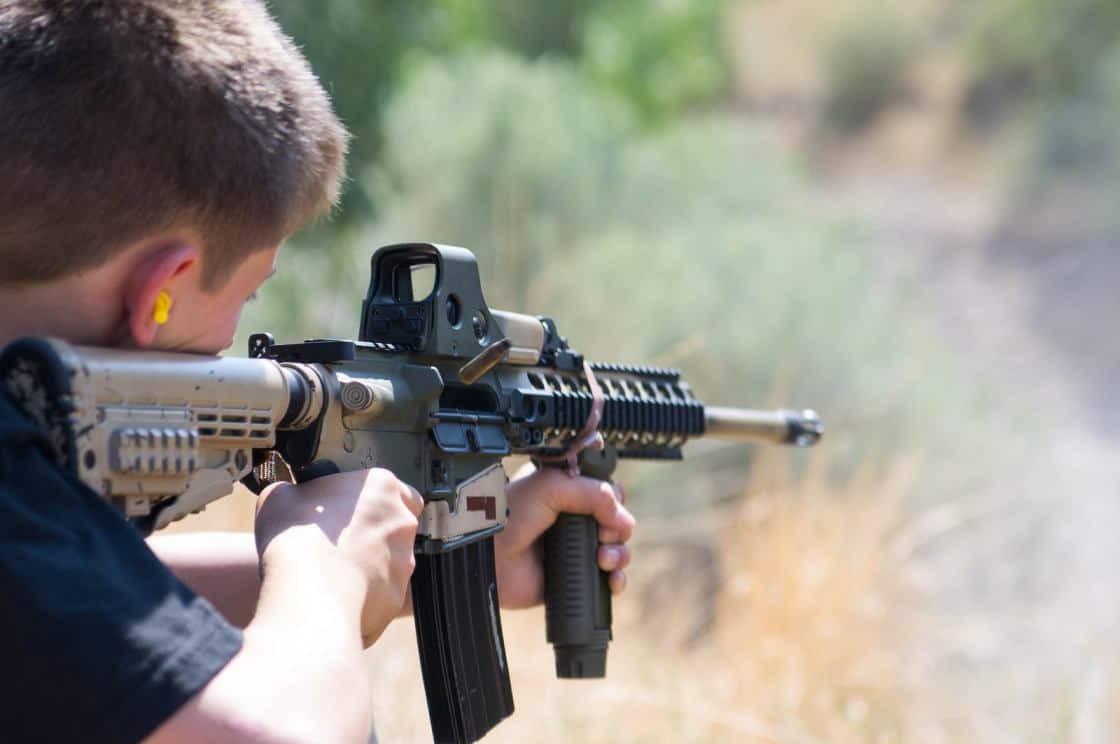 With such counter-cultural initiatives such as notable concealed carry policies and residential hall weapons storage options, Liberty University is distinguished as one of the most gun-friendly universities in the nation.  Now, the school's next project may continue that legacy.
Liberty University is currently planning to construct a new state of the art outdoor shooting complex near Camp Hideaway.  The project was introduced in a public hearing of Campbell County's Planning Commission on December 5 in which representatives from Liberty University proposed their plans for the range site.
Schematics for the range include a one, two, and three hundred-yard rifle range.  It will also feature several shotgun ranges and stands for such shooting sports as skeet, trap, five stand, and sporting clays.  Furthermore, the facility will include a pistol range, an area for three-gun competition, tactical shooting, and a potential police shoot-house.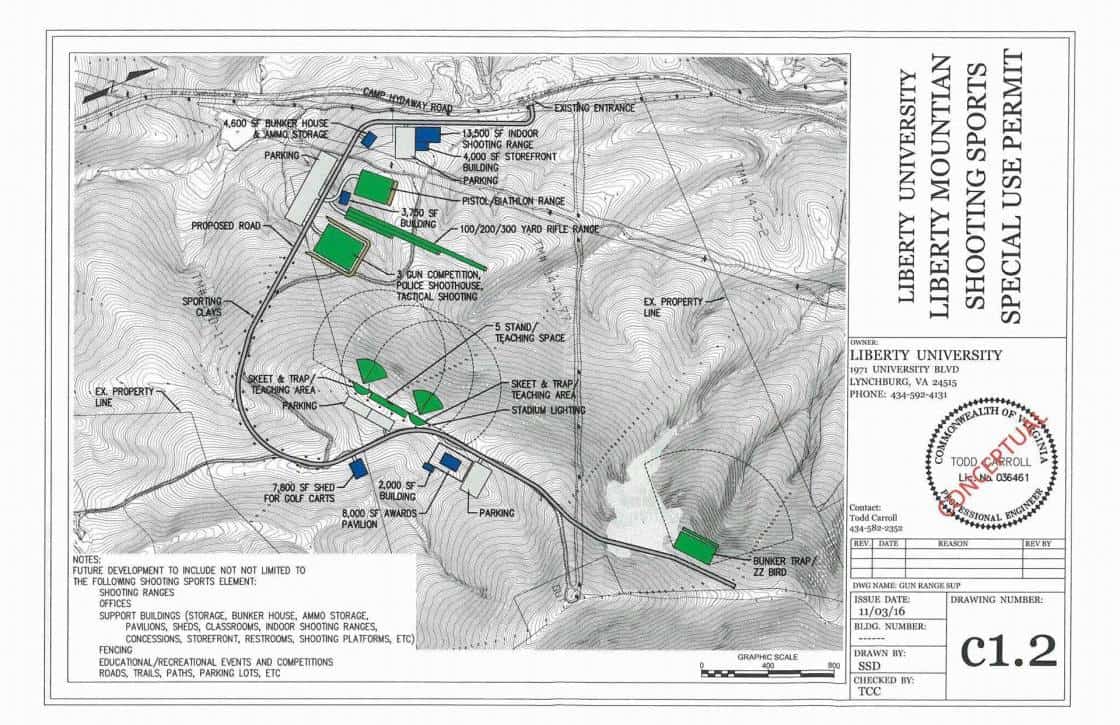 To top it off, Liberty also plans to add an archery range, a rifle/pistol fieldhouse, and an awards pavilion.  The university plans to make this range available to the public as well as the student body, and it expects to host competitions from around the country while offering critical firearms training.
Keith Thompson, lead civil engineer for the project, believes that this complex will be like none other.  "I really like how the facility will be located," Thompson said.  "It will be nestled in the mountains for safety and noise reduction, and skeet shooters will definitely get to enjoy an amazing view."  
When asked how the range will be used, he specified that "The range will first be an amenity for student use like other facilities on campus and will also be utilized for competitions and training purposes."
Brad Butler, Planning and Construction Coordinator for Liberty University commented that Liberty will be unique in this development. "Around three hundred and fifty universities in this country participate in some form of shooting competition, and around thirty of those universities own outdoor shooting facilities off campus.  However, Liberty will be the first university to have nationally recognized ranges that meet NRA and NCAA guideline standards and be able to host all Olympic shooting sports on its central campus property."
Liberty officials at the hearing addressed noise concerns by affirming that great consideration was given to ensure the safety of potential hikers and traffic with the installation of gates and the range's planned position within the mountains.  Though officials recognize that some in the immediate area may notice some clamor, they note that the surrounding hills and foliage will significantly dampen and even dissipate the potential noise within the facility's deliberate location.
The seven-member Planning Commission of Campbell County voted unanimously to support the decision to build the range where Liberty plans to do so.  Vice Chairman Richard Metz went further to say that he applauds Liberty for its plans to build a range and that he believes every citizen ought to know how to properly handle and use a firearm.
Before construction begins, Liberty must appear before another county meeting in January to secure final zoning rights to the location. Construction is expected to begin following the decision.
Tanner Ray is a Western Legal Traditions major and gun rights activist at Liberty University.
Featured GOA News & Updates