Urge Governor Sununu to Veto Gun Control
Written by Alan Rice
Published: 09 June 2019
Help Us Defeat Waiting Periods and Gun Bans
Urge Governor Chris Sununu to oppose the four gun control bills that could be coming before him very soon!
Your Senators Ignored You and Passed the Gun Grab Trifecta
Last month, we warned you about HB 109, HB 514 and HB 564 — a trifecta of anti-gun bills — as well as HB 696, the elder care gun confiscation bill.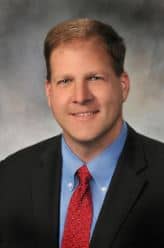 Well, the Senate ignored you. They have amended the legislation and then voted "ought to pass" the entire anti-gun package.
A quick review of what we're facing:
HB 109 will send you to jail for selling, loaning or giving a gun to a friend or family member.

HB 514, as amended by the Senate, will force you to wait up to six days between purchasing a gun and bringing it home. HB 514 also includes, for the first time ever in New Hampshire, a mandatory training requirement.

HB 564 will make our children less safe by allowing local school districts to enact gun bans that carry misdemeanor penalties.  A local school official could have a law-abiding adult thrown in jail for carrying a self-defense gun into a school, onto school property or on a school bus.
In addition to the gun control trifecta, the Senate also passed House Bill 696 (elder care gun confiscation).  This bill would allow the "guardian-in-fact" of a "vulnerable adult" to strip a New Hampshire resident of his Second, Fourth, Fifth, and Fourteenth Amendment Constitutional rights through a "secret" telephone call — with no hearing whatsoever — and no chance for the accused to defend himself or to state his point of view.
Despite overwhelming opposition at the April 30 and May 7 public hearings — and at the public hearings held by two House committees — and despite an outpouring of calls and letters from those who were unable to attend the hearings, the Senate ignored you and voted all four bills "ought to pass." 
Because the Senate amended all four bills, they must be voted on again by the House of Representatives.  The fact is that the House voted more than once on HB 696, which is gun confiscation, and has already voted to pass the gun control trifecta.  We have no indication that Representatives will change their collective minds.
Rep. John Burt, who is one of our strongest supporters, recently told GOA that "there is a zero chance the House will defeat these bills; we need all gun owners to contact the Governor and urge him to veto all four anti-gun bills."
At this time, we are asking all GOA Members to keep contacting Governor Sununu and asking him to veto all four of these unconstitutional infringements.
Even though these bills were amended, they are not substantively changed.  They will make New Hampshire a dangerous place.
Please be polite but firm when you remind Governor Sununu that he has said, many times, that New Hampshire gun laws are fine and don't need changing.  This is the exact same position taken by both of his Democrat predecessors.
Please use the contact form above to urge Governor Sununu to veto the gun control trifecta, HB 109, HB 514 and HB 564 and HB 696, the elder care gun confiscation.
And if you can afford the time, please call the governor at (603)271-2121.