GOA Calls on Republicans to Cut Anti-gun Spending
Written by Tim Devaney of The Hill
Published: 11 December 2014
GOA Calls on Republicans to Cut Anti-gun Spending
Some gun rights advocates are urging lawmakers to defund the federal government over what they see as a major threat to the Second Amendment.
Gun Owners of America (GOA) says Republicans should vote against a trillion-dollar government funding package Thursday afternoon that would avert another shutdown in Washington, because it would also provide more than $1billion in support for "Barack Obama's anti-gun executive actions."
"It 'fights gun violence' with $1.1 billion — an increase of $53 million," said GOA's chairman and executive director Tim Macy.
 "We all know this is a euphemism for gun control, and there is nothing which prevents the administration from using this money to support its anti-gun 'executive action' agenda," he added.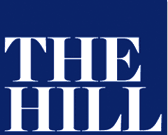 But the most prominent gun rights group, the National Rifle Association, seems to disagree….
However, Gun Owners of America spokesman Erich Pratt said he is more concerned about funding that would go toward gun control efforts underway at the FBI and the Bureau of Alcohol, Tobacco, Firearms and Explosives (ATF).
Under the proposed government funding bill, the ATF would see its budget increased by $22 million, according to Pratt.
GOA finds this particularly egregious at a time when the ATF is still reeling from its failed "Fast and Furious" sting operation that let guns slip into the hands of Mexican drug cartels. 
"We don't think ATF deserves a raise," Pratt said. "ATF misused its money for risky operations, which have channeled guns to Mexican drug cartels. Instead of stepping back, we're rewarding them with a big increase in funding."
Pratt is particularly upset about claims that the ATF is collecting the names of gun owners from dealers…
Featured GOA News & Updates