Gun-rights activists: Trump could lose our vote
Written by WND Staff
Published: 11 August 2019
President Trump could lose many of the conservative and traditionally Democratic Midwestern voters he won in 2016 if he supports gun-control measures he's considering in the wake of the Texas and Ohio mass shootings, warn some Second Amendment activists.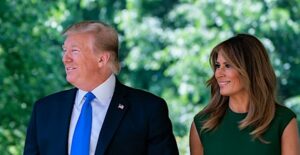 Just 72 hours prior to the shootings, Trump invited boos at an Ohio rally when he warned that if Democrats take charge, "there is no Second Amendment," the Washington Examiner reported.
Now, Trump says he "certainly" will bring up a semiautomatic gun ban. And he wants Congress to expand mandatory background checks and to allow temporary gun confiscation.
"I'll be convincing some people to do things that they don't want to do, and that means people in Congress," Trump told reporters.
He called for "great legislation after all of these years."
But Michael Hammond, legislative counsel of Gun Owners of America, told the Examiner he's no longer committed to voting for Trump.
His organization has more than 2 million members, and he said Trump could lose the votes of the traditionally conservative working Democrats in the crucial swing states of Pennsylvania, Wisconsin and Michigan.
"I think he's about to make his 'read my lips' mistake," Hammond said, referring to George H.W. Bush's infamous broken pledge not to raise taxes. "He thinks he can do anything on the Second Amendment and gun owners will love him."
The Examiner noted that Trump defeated Hillary Clinton by fewer than 80,000 votes across Pennsylvania, Wisconsin and Michigan.
Hammond and others argue that the proposed federal background checks for private sales could turn people into felons for innocent transfers.
Featured GOA News & Updates